Good week for
Beyoncé & Jay Z: The billionaire power couple is celebrating the safe arrival of their twins. Our Witch Twitch says there is no stopping the growth of the dynasty.
Simon Cowell: Media and music mogul Simon has drafted in a slew of celebrities to record a charity single, a cover of Simon and Garfunkel's classic hit Bridge Over Troubled Water, in aid of the survivors of the Grenfell Tower fire. The man has heart.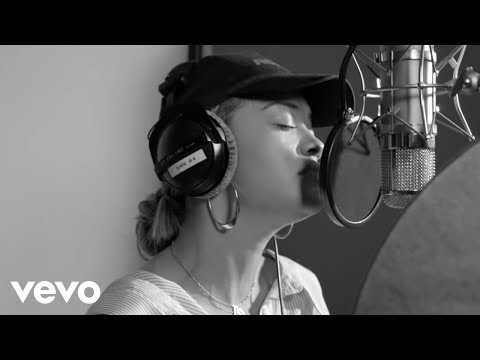 Pixie Geldof: The 26-year-old singer-cum model daughter of Bob Geldof and the late Paula Yates has tied the knot with her musician boyfriend of four years George Barnett. Our Witch Twitch says ray of sunshine in a cloudy family orbit.
Olivia de Havilland: Hollywood legend and double Oscar winner Olivia has at the age of 101 become the oldest woman to become a Dame after being appointed a Dame Commander of the Order of the British Empire by the Queen. Our Witch Twitch says better late than never.
Bad week for
Jay Kay: Jamiroquai frontman Jay has been forced to cancel his band's appearances at The O2 this week following spinal surgery. Our Witch Twitch says friends need to keep a close eye on the Space Cowboy singer as his mood is fragile.
Ant McPartlin: The Britain's Got Talent host is in rehab after admitting to battling substance abuse and alcohol addiction. This break away from the spotlight will bring him peace.
Alyssa Milano: The US actress has filed has filed a $10million lawsuit accusing her former business manager of severe misconduct that caused her to spiral into a financial disaster. Our Witch Twitch says the strings of a purse should always be tied.
Rachel Riley: Countdown mathematician Rachel has quit her role on Sky Sports, with reports suggesting it's due to a backlash over "bottle job" com about Tottenham Hotspur. It's a man's world.
What Is It? Milky Calcite
With so much turmoil and sadness currently cloaking the world we feel drawn to the healing energies of Milky Calcite. This pure stone connects with the Mother vibration, with its focus on the healing heart. It is used to absorb bad vibes, to soothe stress of others and to bring peace to those who are angry and in need.
Carrying a piece of Milky Calcite sends positive signals of love and light to anyone who comes into its sphere.
Is this message for you?
Dexter: Keep your eyes open this week as a diamond shape is going to have particular meaning for you.
Sunita: The trick is to stay calm while those around you lose their heads. Your guides say you know to what this is referring.
Dean: Our guides say congratulations are soon to be in order. It looks as though you'll be welcoming a new addition to the family.
Jaz: It's not like you to care what others may think about you. So why are you bothered now?
Chantelle: You need to touch wood, salute a magpie, find a black cat to walk in front of your path because this week Lady Luck is not with you!
For more gems and insights – or to have an exclusive personal reading from the Witch, go to her website .
Follow The Wharf on Twitter and Instagram @thewharfnews
Keep up to date with all our articles on Facebook