Dust off those dancing shoes because Swing East is back in Poplar.
Visitors will be hotfooting it to Chrisp St Market on Sunday, July 16 for a day of lindy hopping and jiving.
This year's festival runs from noon to 7pm and will feature 14-piece dance band The Palace Avenue Dance Orchestra who will be swinging guests back to the 1930's.
Music will also come courtesy of a line-up of UK bands playing a mix of Hepcat Swing, Jumpin Rhythm and Blues and Red Hot Boogie.
To help get people in the retro mood and entertained off the dance floor, there will also be a vintage market complete with clothes, accessories, homewares and selection of vintage cars.
Real ales, cocktails, food stalls, face painting and a fun fair complete the offering.
The event gives a nod to the marketplace itself, which was created in the East End in 1951 at the height of the Swing movement in Britain and was the first pedestrianised shopping centre of its kind in the UK.
Time Table
12:00 DJ Nel Raiser And Welcome
12:30 -1:30 Shag pile dance class
1:30 – 2:30 Palace Avenue Dance Orchestra
2:30 – 3:30 DJ Tomcat's Jump Night
3:30 – 4:30 Jackson Sloan and the Rhythmtones
4:30 – 5:30 DJ Nel Raiser
5:30 – 6:30 The Big Six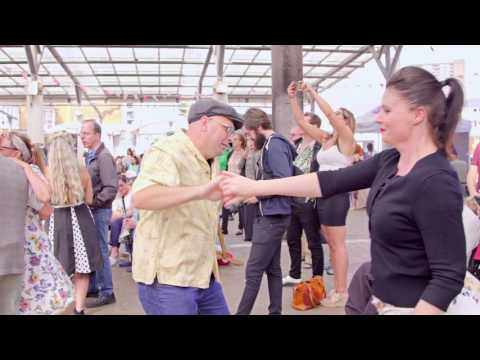 Follow The Wharf on Twitter and Instagram @thewharfnews
Keep up to date with all our articles on Facebook