Sonu Nigam is one of the highest paid Indian singers in the world. His pure, unmistakable voice features on hundreds of Bollywood hits.
The versatile performer started out at the age of four singing alongside his father and mother at weddings and parties, and has since gone on to achieve international success with a string of accolades and a global following.
As well as collaborations with a host of Indian performers he has also worked with artists including Britney Spears and DJ Avicii, and has seen a number of his recordings top the US Billboard Uncharted.
If that wasn't enough, he's also a judge on reality show Indian Idol , one of the most watched shows on Indian TV.
Sonu, 43, brings his Klose To My Soul concert to The O2 , Greenwich, on Sunday (July 2), a Bollywood musical extravaganza featuring a 40-piece orchestra.
Excited to find out more about the popular Hindu singer, we cast the runes, and consulted with the crystals to see the man behind the artist.
Scratch The Surface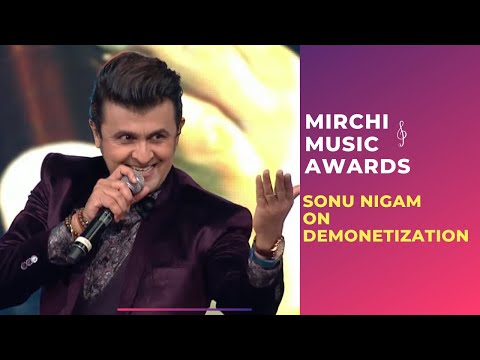 He may not flash the cash but our guides say don't be fooled by his understated veneer. Like a West Coast rapper, Sonu is highly materialistic and also desires status and power.
The tarot shows he's fiercely ambitious and ferociously bright, figuring out how to climb the greasy pole of success when the ladder's not available.
However, often this can lead to the Playback singer taking on too many tasks, putting tremendous strain and demands on Sonu's time – and, more worryingly, his health.
Our Witch Twitch says Sonu needs to learn to slow down a little, to trust that what's for him won't go by him and remember all you can take with you is the love of those around you.
Animal Totem
Our guides show Sonu swims with the Native American totem Salmon. The Salmon's aim is to overcome all obstacles that are put in its way and is determined to reach its chosen destination no matter what is thrown at them.
Swimming with Salmon suggests Sonu is tough and focused, with an eye fixed on the prize. He has chosen a life filled with challenges (those who follow him on Twitter will be well aware of his controversial opinions) knowing that within each test lies a positive experience and the opportunity for growth.
Why Ed Sheeran is ready to shape the future
Salmon power is electric, intuitive, and creative, making Sonu a real livewire. He is a natural motivator, generous and fun and, in the right environment, is stable, calm, sensuous and loving. However, our Witch Twitch says, watch this fish leap into hot water and you'll find him an egotistical pain.
Friends & Relationships
The tarot suggests Sonu is creative and impulsive, with an infectious youthful, fun-loving attitude. He draws people easily into his orbit. The problem is many of them are not always ideal companions, with far too many of them leeching off the good-natured star.
This guy's a sucker for flattery, and needs to be careful not to base decisions on the words of smooth-talkers. Our guides say the singer is highly sensual and is appreciative of beauty in all its forms. He can be mischievous where love is concerned but is always true.
What does the next chapter in Celine Dion's story promise?
In a relationship, he needs to be the star of the show, and, most importantly, to be given a very long rein. After all, it's not his fault he's so charismatic. His wife of 15 years Madhurima is the perfect mate, understanding how to handle her complex man. Our Witch Twitch says fantasies come and go while the tide turns to unearth a buried love.
Future Prospects
Within the next 18 months the Kal Ho Naa Ho singer is going to be made an offer he can't refuse. The tarot shows it will come out of the blue and has the potential to take the star in a very different direction professionally and geographically.
The problem is it may also take him away from his family – something Sonu will have to think long and hard about. Our guides say if there is the option of including the family, he should take it because, without the support of his wife and the joy of having his eight-year-old son Nevaan around, Sonu may find his spirit dies and the project with it.
Our Witch Twitch says precious moments do not come around again but opportunities do.
For more gems and insights – or to have an exclusive personal reading from the Witch, go to her website .
Follow The Wharf on Twitter and Instagram @thewharfnews
Keep up to date with all our articles on Facebook