The Museum of London has marked the 350th anniversary of the Great Fire of 1666 with its Fire! Fire! exhibition featuring never-before-seen displays.
The display is open to the public from Saturday, July 23 to Monday, April 17 2017, and will focus on life on the eve of the fire, the dramatic events that took place as the blaze tore through a quarter of the city and how London recovered from the devastation.
It will feature a range of archaeological artefacts and accounts, with highlights including a melted ceramic roof tile, burnt padlocks and keys and letters from people who witnessed the fire.
Museum of London director Sharon Ament said: "Fire! Fire! showcases the very best of the Museum of London.
"Given our mission to tell the story of the world's greatest city and its people, it is only right that we honour the anniversary of the Great Fire of London, a truly iconic moment in London's history, with a major exhibition that will be a great day out for adults and children alike."
The fire broke out at Thomas Farriner's bakery in Pudding Lane on Sunday, September 2 before consuming the adjoining houses and spreading across much of the City.
It burned for more than three days before it was put out on Wednesday, September 5 helped by the wind dying down and the use of gunpowder to create firebreaks.
The cause of the blaze has never been identified.
Great Fire of London exhibition curator Meriel Jeater said: "As one of London's mot famous historical disasters, people often assume that there is nothing new to discover about the Great Fire of London.
"In fact, there are still numerous unconfirmed hypotheses about how and why the fire started, as well as a number of myths that have built up over the years.
"We seek to shed new light on the events of September 1666 with our rich collections of never-before-seen 17th century archaeological artefacts."
The museum has also recreated the event in the virtual world by using the video game Minecraft in a project titled Great Fire 1666.
Three interactive maps have been made with each allowing players to explore the city before, during and after the fire.
The first map will be released for free on the Museum of London website on Friday, July 29.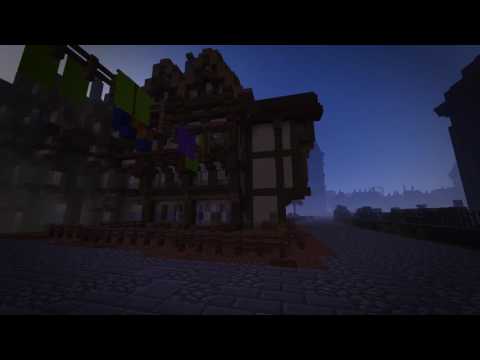 Museum of London's digital learning coordinator Joshua Blair said: "Minecraft is an incredible game that captivates and inspires users of all ages around the world.
"Its reach and versatility offers museums a fantastic platform to share our knowledge and collection and create engaging experiences.
"The Great Fire of London is one of the most popular topics within our learning programme and we hope that Great Fire 1666 will create a fun learning experience that can engage every young person in this fascinating story."
Follow The Wharf on Twitter @the_wharf
Keep up to date with all our articles on Facebook