There's a lot that can happen between now and Christmas but one thing is virtually guaranteed – a whole lot of Lego bricks will be sold, joined and lost down the back of the sofa in the meantime.
Fans of the blockbuster building toy who can't wait for Santa's largesse can immersive themselves in all things colourful and clip-on in the Brick 2015 , the UK's largest Lego experience which is returning for a second year to the Excel in London Docklands.
Some 48,000 turned up last year to go brick bonkers and the whole circus is back for three days (December 11-13, tickets from £20).
Attractions include brick pits, with two million pieces of Lego , fan displays, vintage and rare Lego, winter themes and Lego videogames.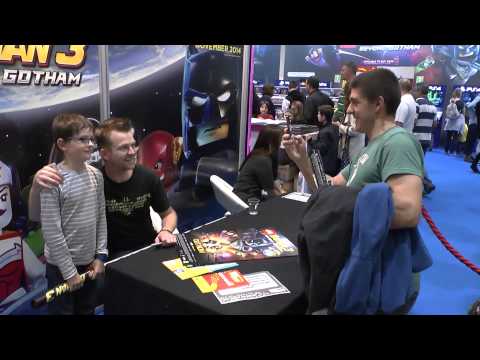 Last year, visitors created the world's largest ever videogame diorama using pieces from Minecraft sets and there'll be world record attempts this year too.
And for those who just like to gawp The Fan Zone brings entire Lego builds – from cities to Star Wars sets.
For those who like to keep things more personal, Brick Lane will give visitors the chance to design their very own minifigure, while The Race Ramps will see the adrenaline junkies design and race their own custom car, testing them out on one of four specially built ramps.
Other treats include Brick Flicks, which reimagines classic movie scenes with Lego; The Museum of Lego History; the UK's largest Lego map and The Seven Wonders of the World in Lego.