Let's face it, the Great Fire of London of 1666 was not tackled by the Great Fire Engine of London.
The early incarnation of the current cutting edge rescue appliance was essentially a barrel on wheels, cumbersome and ill-suited to London's uneven streets.
And when it reached a conflagration, it's feeble flow would have put courageous firefighters in reach of the flames.
The Museum of London has restored its 17th century fire engine in preparation for its forthcoming exhibition, Fire! Fire!, marking the 350th anniversary of the Great Fire which ripped through the city.
This specimen was built in London in the late 1670s by John Keeling but by 1928, when the museum acquired it, very little remained. Experts used a 19th century photograph to reconstruct the undercarriage, wheels, tow bar and pumping irons using traditional techniques and materials.
The wheels, for example, were made out of elm for the hub, oak for the spokes and ash for the felloes, and sealed with an iron tyre.
Read more 9 hot east London festivals that offer everything under the sun
Over a period of three months, the various parts were carefully crafted and assembled to fit exactly around the original barrel pump.
Curator for the Fire! Fire! exhibition, Meriel Jeater, said: "This fantastic reconstruction has revealed some incredible insight into how our fire engine would have worked.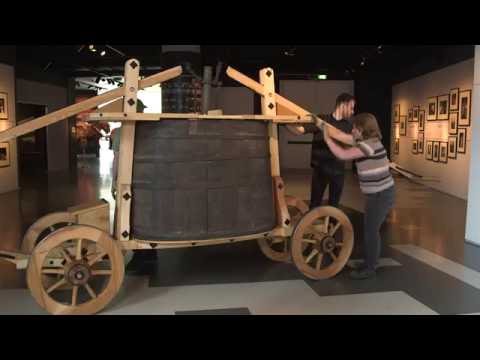 "We now know that, with fixed wheels and a weight of over 500kg even without water, it would have been extremely difficult to manoeuvre around London's narrow, cobbled streets.
"Also, the relatively crude pump mechanism was only able to squirt out about six pints of water over a rather short distance, so it would have been perilously close to the flames to have had any chance of putting them out.
Read more First look at six visions for an all-new Museum of London
"It was really hard for our visitors to imagine this object as a working fire engine when it was just a barrel and pump, so we're really excited to unveil it in all its glory when we open our exhibition next month."
Fire! Fire! runs from July 23, 2016, and will focus on life on the eve of the fire, the dramatic events that took place as the blaze burned through a quarter of the city in 1666, and how London recovered from the devastation.
Follow The Wharf on Twitter @the_wharf .
Keep up to date with all our articles on Facebook .