Can you think of anyone more unlikely to be related to royalty than our very own East End "proper geezer" Danny Dyer?
Probably not, yet in tonight's episode of Who Do You Think You Are we are apparently set to discover the Eastenders actor's links to prominent Kings of England William the Conqueror and Edward III as well as Thomas Cromwell, King Henry VIII's chief minister.
The discovery has caused a frenzy among fans and the media, with many chuckling at the idea that cockney Danny is of regal lineage.
But there are a number of things about Danny that will always cement him as an East End lad, despite his noble ancestors.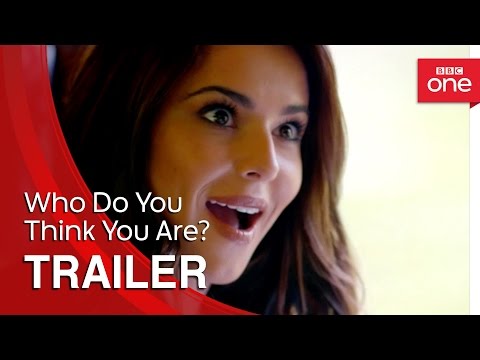 His upbringing
Danny was born in the east London district of Canning Town to Antony and Christine Dyer.
Despite his delight at the BBC's discovery of his famous ancestors, the actor has always played to his working class character and background.
For example, he's reportedly spoken about how he makes changes to script lines in Eastenders because they're too "middle class" and his apparent desire to be the first "working class" James Bond.
One thing is for certain, it would be interesting to hear him order a Vodka Martini: "Shaken not stirred, geezer."
His Voice
A recent article in the Telegraph described the actor as a "bawdy cockney poppet" and a "famed purveyor of banter".
He has made a career out of portraying the east End lad character and his voice certainly helps him to that end, proved during the interview with his response: "Proper geezer I suppose, innit?"
His football team
Of course he's a West Ham United fan. Being from Canning Town, who else would he support?
In fact, he's such a staunch supporter of the Stratford side that, according to The Mirror, he and his wife adopted a claret and blue colour scheme in tribute to his beloved club.
The Queen Vic
Danny began his stint on Eastenders as Mick Carter on Christmas Day in 2013 and quickly became the new landlord of The Queen Vic.
An iconic, albeit fictional, drinking hole in east London, anyone who has become the landlord of such an establishment is firmly rooted in East End legend.
His friendship with Harold Pinter
In his autobiography, the Canning Town lad revealed he shared what has been described as a "generation spanning" friendship with the late Hackney-born playwright Harold Pinter.
Pinter not only took the actor under his wing but he also cast him in two of his plays.
Danny Dyer will appear on Who Do You Think You Are on BBC1 tonight at 8pm.
Follow The Wharf on Twitter @the_wharf
Keep up to date with all our articles on Facebook