Nick Helm appears permanently on the edge of a meltdown or, at the other end of the emotional spectrum, showing his rather uncomfortable love for Countdown's Susie Dent.
But visitors to the Magners Greenwich Comedy Festival, which runs from Wednesday, September 16 to Sunday, September 20, may see another side to the Uncle actor.
He tells The Wharf he has moved away from his on-the-edge character with his recent work – although have a look at part one of the "Nick Helm and Susie Dent love story" below if you haven't seen it – it's awkwardly amazing.
He said: "My act will always depend on what I'm doing at that moment, rather than keeping with what I first did. There can be a lot of pressure to outdo yourself and it can become a bit gimmicky.
"At Greenwich I will be focusing more on my abilities than anything crazy. It's still me but it's more about not about picking on the audience. It'll be a bit of a preview for Nick Helm's Mini Tour Of The North, which begins this month.
"I've never toured the north before and rarely gig outside London but after one performance in Leeds went really well recently I thought 'well if this is what all gigs outside London are like, I should do more'."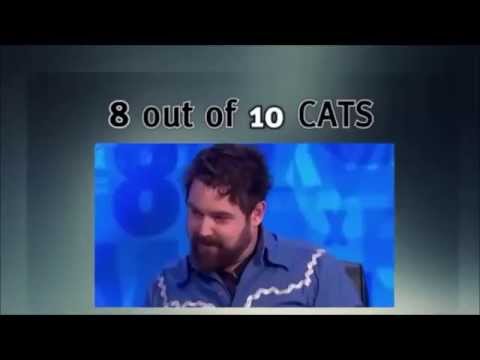 Nick has also performed a little closer to our east London home earlier this year at Crossrail Place's Roof Garden through old school friend Adam Hemming, who is the director at Isle of Dogs' The Space and the Roof Garden.
He said: "The Roof Garden is really strange, but it's beautiful. Looking out at Canary Wharf it reminded me of the skyline in New York only a lot smaller. It was also quite unusual as it was broad daylight, but I don't mind seeing the audience so much, although I think a lot of other comedians prefer to block everyone else."
As Nick can pack a lot into one show, does he struggle remembering it all?
He said: "Yeah. I've got a terrible memory and I normally have it written down – but then you can spend days learning a song and nobody likes it, so I never think it has to be a perfect memory test – as long as everyone is laughing that's the goal.
"You can get to a level where you make the act so slick that the performance gets rehearsed out of it. You do a whole run of Edinburgh to get to a point where the show is the same every time but different – there's a lot of improv and a lot of pieces of paper everywhere – but it's still funny in an unusual way.
"It's quite exposing as you're vulnerable, but mostly the audience is – touch wood – really on board with it. I always think if I'm enjoying it, the audience will be too."
And what's up next then for Nick, apart from his northern tour?
He said: "I'm writing a couple of TV shows but stand-up is something I always really loved and it's something I wanted to keep on with – if you leave for a bit you can get rusty.
He said: "I'm also working on my second album. I'm thinking as my first one was Down 'n' Dirty this one should be Fresh 'n' Funky, but I've not made up my mind yet.
"We're trying to get that out this autumn and then I have another Christmas EP with three or four Christmas tracks. I have to start that one though."
And anymore Uncle?
He said: "We're waiting to find out what will happen to BBC Three. In our dream of dreams it will go online, but there's nothing official yet, although there's likelihood we will film another series next summer.
"It will be a bigger gap as the kid [Errol plays by Elliot Speller-Gillott] will be 15 by then. Every time the kid grows up it changes our dynamic – the relationship evolves as their age evolves."
Nick Helm appears with Roisin Conaty and Nish Kumar at the Apple Top on Saturday, September 19 (£16.50, 1.30pm). Magners Greenwich Comedy Festival, Greenwich, Sept 16 to Sept 20, various times, tickets from £10, greenwichcomedyfestival.co.uk.