A$AP Rocky, real name Rakim Mayers, is one of the most prominent rap artists to have emerged in the last decade, having exploded into the mainstream after the critical success of his debut mixtape Live.Love.A$AP.
In just six short years the Harlem artist has gone from the minor leagues to the majors, collaborating with a host of big names including Drake, Mariah Carey, Rod Stewart, and Justin Timberlake.
The multi-talented A$AP Mob front man is coming to The O2 on Bank Holiday Sunday (August 27) as part of the Boy Better Know Takeover , a one-day multi-discipline festival featuring music, Five-A-Side football tournaments, skateboarding, BMXing, roller disco, gaming events and cinema.
We're rather intrigued by the US tabloid fodder favourite so it was with a keen mind and deft hand we cast the runes and flipped the tarot cards to see what fires the "braggodocious" young gun.
Scratch The Surface
There is no question this brash young rapper has attitude. He burst onto the rap scene back in 2011, telling the world to wake up to his genius. He has an impulsive, devil-may-care attitude but underneath it all, the Tarot suggests, this is a young spirit who has had to grow up fast.
He's seen death around him, rob him of loved ones. The 28-year-old has hot-footed it forward and this one is not going the way of the ghetto. Calling out the shadows, flirting with fate, he has a point to prove and a smartness to shine.
What you see is a carefully crafted veneer overlaying the real deal. Our Witch Twitch says for Rocky to stay ahead of the curve, to reach the dizzying as-yet unexplored heights he can reach, he needs to remain true – and to never forget – there but for the grace of God go I.
Love & Relationships
The Tarot suggests the Purple Swag rapper has a great sense of humour which makes him an attractive guy to be around. He's never on the sidelines, always the centre of any party, the sun around whom everyone else orbits.
He's a generous individual with both his time and cash. Our guides say he needs to be a little bit more selective when it comes to those he bestows this generosity wealth upon. Women flock around him like wasps to liquorice.
The crystals show he loves beauty in all its forms. He's a romantic and loves to wine and dine anything fine. Anyone who catches this chap's eye is in for a bling time.
When it comes to girlfriends, he's in the business of trading up. His current squeeze, supermodel Kendall Jenner, is where it's at now. There may even be a ring in it – but the boy's still young. We think Kendall's a bit of a keeper though. Our Witch Twitch says there may be plenty of fillies but Rocky needs to remember there are very few thoroughbreds.
Animal Totem
Our guides show Rocky is at one with Spirit animal totem Woodpecker. With this magical spirit bird as his guide, the East Coast MC has the power of rhythm in his blood.
He is tuned to the heartbeat of the Earth and the cycles that rule it. He instinctively knows the answer before the question. By drawing on the earth's energies and vibrations, Woodpecker provides Rocky with the ability to grab everyone's attention with the simplest of words.
He understands the power of both the spoken and written word and ensures Rocky uses his language sparingly and precisely to get across his point. His power lies in being able to inform and raise awareness.
Our Witch Twitch says Woodpecker reminds Rocky to listen more clearly to the subtle energies that surround him so that his intuition, which will never lead him wrong, can guide.
Crystal Ball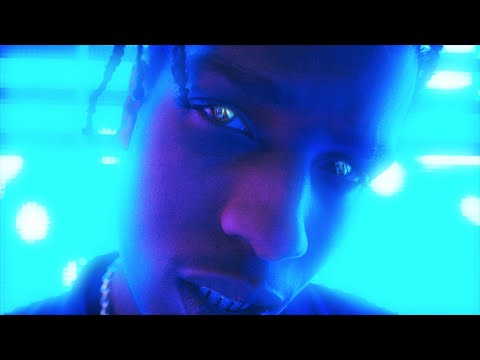 Life is fast and furious and it's not about to slow down any time soon for Rocky. Despite all the negative press – and the occasional ill-thought-out remarks (Rita, he is sorry for those lyrics) – he's actually one of the good guys who does give a hoot about people.
The Tarot suggests in the next few months there could be a new property move. An ocean is calling and will help ease the insomnia. Our guides advise he should negotiate harder on the price because a better deal is to be had.
The crystals show someone is trying to get script into Rocky's hand. It's important that it lands because it will bring Rocky to a new audience. However, there are loud people blocking the way because they don't want their golden goose to stop laying.
The genie needs to be released from the bottle because only then can the wishes be granted. Our Witch Twitch says Rocky is advised to listen to the one who whispers, never roars, in the room.
For more gems and insights – or to have an exclusive personal reading from the Witch, go to her website .
Follow The Wharf on Twitter and Instagram @thewharfnews
Keep up to date with all our articles on Facebook