The Winter Lights festival at Canary Wharf has been a spectacular success.
The installations around the estate have brought colour, wonder and, of course, light on dark winter evenings.
Crowds have flocked to see the different artforms, whether they've been projected onto spray, projected along the length of a tunnel, still and silent on the parks or conjuring magical apparitions from nowhere.
It's over now, of course. All that's left is the usual geometric array of office lights.
So in celebration of the festival's success and for those who missed out, here are a collection of videos and stills captured on social media.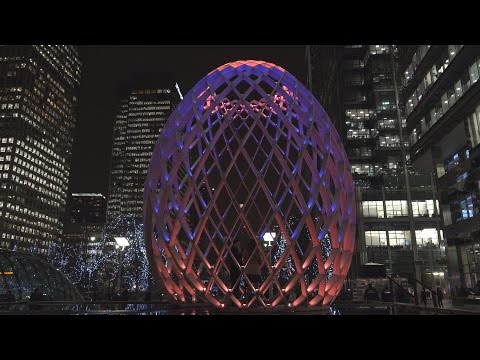 These sculptures, structures and installations are the creations of some of the most innovative artists and designers around today, presenting work in different forms of light technology.
Together the artists represent four continents across the world with installations that are interactive, performance art or visual spectacles to be admired from afar.