When Katie Melua burst into the charts in December 2003 with The Closest Thing To Crazy one of the first people she called was Mike Batt.
It was only then the writer, musician and producer, who had gifted her the song for her debut album, confessed the hit's true origins.
Mike first penned the lament way back in 1992 for a musical he was working on Men Who March Away and it was meant to be sung by a young man torn between two loves in war time.
"I never told Katie that, as she told me she didn't like musicals. But when the album went to No.1 and she rang up I let the cat out of the bag. Fortunately she was so happy she didn't care by then."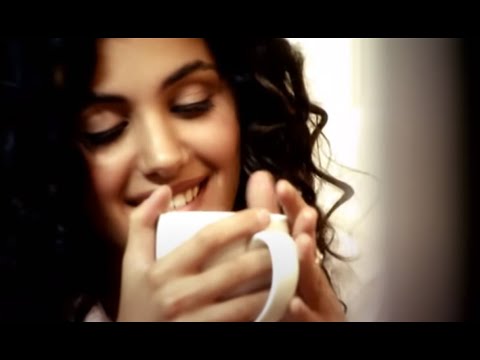 Two decades later the song will finally get a world premiere in its original form.
The 67-year-old will conduct Docklands Sinfonia in a dramatic concert version of Men Who March Away at St Anne's, Limehouse on Friday, March 17.
"It has a long arc of a story which goes from the First World War, through the Spanish Civil War to the start of the Second World War.
"Three young people get involved in a love triangle and a baby is born and when he is grown up he wants to go off and fight and they don't want him to because of their experiences."
And what of that famous hit song?
"My lyrics are often very personal and I was going through an emotional time, not negatively, but I did fill up a bit when I was writing it and that's how I know it had a bit of power. I had the same feeling when I wrote Bright Eyes.
"So I knew it was a strong song and I felt it never had it's day in the sun. Until along came Katie.
"The biggest irony and my fear, is people will think that I have cynically put my hit into the show. But it was written before Katie ever heard of it."
Mike always dreamt of composing for the theatre and films, even naming his record label Dramatico, but over the years the success of his musical career always got in the way.
Raised in Southampton, the self-taught musician, conductor and composer got a grade E in music at school but could play any tune by ear.
And he first found fame in the early 1970s when asked to write the theme music for a new children's television programme. Instead of taking his £200 fee, Mike secured the character rights, got his mum to make him a costume and pop group The Wombles was born. It went on to spawn produced eight hit singles and four gold albums.
Mike said: "Sometimes people think I don't take my work seriously but that's not true, I just like to entertain people and that gamble paid off.
"I still have a garage full of the costumes and we are working on a revival, so watch this space."
It was after the 1991 West End production of his show Hunting Of The Snark that Mike first wrote Men Who March Away and began drumming up funding to get it produced.
But then in 1995 along came teenage violin virtuoso Vanessa May.
"I made the album with her and it sold four million copies so I took my eye off the musical.
"Then again years later I was about to put it on again and along comes Katie Melua who sold 11 million records.
"My dramatic life seems to have been dramatically interrupted by musical success."
Determined to get it to the stage in 2018 to commemorate the centenary of the First World War, fate gave Mike a helping hand when Docklands Sinfonia founder Spencer Down called him at the end of 2016.
"I have been a patron for over five years and worked with them in the studio and the Queen's birthday party.
"He asked me to conduct them on March 17 and said 'why don't you do your musical?'and I thought it was a great opportunity."
The west Londoner had just two months to orchestrate the whole musical and find a cast of characters including Katherine Grayling, a high born young lady of the early 1900s, her fiancé, army lieutenant George Denham and his unlikely best friend, music hall comedian Billy Brown.
The one-night only performance will be in the style of fully costumed concert with some action, projection and a few special effects to create atmosphere. Mike hopes it will lead on to a full stage production next year.
"On the first day of rehearsals with the orchestra I said 'forgive my rusty conducting but half of this show I wrote 23 years ago and can't remember and the other half I wrote 23 days ago and haven't learnt yet.'
The Marble Arch resident may have turned his hand to managing, producing and directing over the years, working with great such as Elton John, Elkie Brooks and Steeleye Span, but says performing live is still his greatest passion.
"It's the thrill of knowing you could fall off a cliff edge at any moment.
"But I realised long ago the audience are there to enjoy it, not to criticise me and so are on my side. I'm just hoping on March 17 they will get involved with the characters and feel for them."
St Anne's, Three Colt Street, Limehouse, Friday, March 17, £12-£18.
Follow The Wharf on Twitter and Instagram @thewharfnews
Keep up to date with all our articles on Facebook