Singer Mica Paris, born Michelle Wallen, first discovered the power of Ella Fitzgerald aged eight when she saw her break glass with her voice in a famous 1972 advert for Memorex.
From that moment she wanted to know everything about the jazz singer.
The Londoner's own powerful voice saw her signed to Island Records aged 17. Over the last three decades her strong gospel vocals have seen her work with Anita Baker, Natalie Cole, Courtney Pine, Bobby Womack, Prince and Boy George.
But now the 47-year-old has turned her talents to jazz for the first time to pay tribute to idol Ella with an album of her songs marking what would have been the American singer's 100th birthday.
She will giving an exclusive preview of and launching the first single at a one-off concert at Boisdale Of Canary Wharf on Tuesday, April 25. We sat down with her to find out more.
What's this gig about?
I have just made my first single in nine years – Ella's song Imagine My Frustration . I will be launching it here on April 25, which is also her birthday and two days before mine.
Why did you decide to do it?
She has always been my favourite girl. I remember seeing her on TV doing the Memorex advert and she hit the note and the glass broke. That was it for me.
I was brought up in gospel but my dad was obsessed with jazz and would play Ella and Miles Davis and play the flute and trumpet along to the music and sing. I wasn't allowed to listen to it all the time because my grandparents raised me and anything outside of gospel they considered devil music.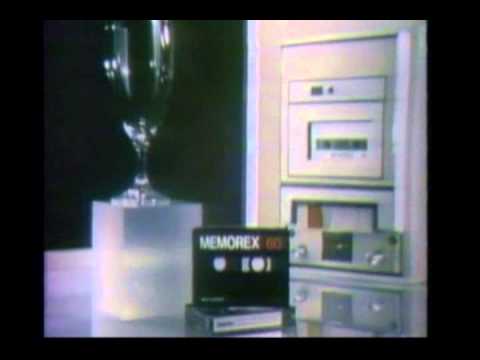 When did you start singing?
My grandmother says she knew I could sing when I was four. We were watching my favourite cartoon Rupert The Bear and I started singing along. I first sang in public at church in front of 100 people. I had my white socks on and my knees were shaking I was so terrified. But when I started singing everybody went mental. I decided to hold the note really long and everybody went crazy and I really liked that.
I won a competition when I was 11 through the church and got spotted by Viv Broughton, editor of The Voice, when I was 14. They financed my demos, I got signed to Island Records at 17 and released single My One Temptation . That was it – boom.
Can you remember much from those early days?
It was like a dream. Everything happened so fast. I remember leaving home to live with my sister in Brixton and my grandparents going mental because I was giving up my education.
I remember Viv asking me what I was going to be called and suggesting Ella. I said: "Eurgh, no. Mica". Now here I am doing Ella. How bizarre.
Why do you love Ella?
She was ubiquitous. She would do rock, soul, every genre. I'm like that. I want to do funk, rock, soul, jazz, indie, a bit of everything. I don't care what it is I want to put my stink all over
it. I can't change my vocal, that will always be gospel, but I can experience it in different genres.
I'd like to do more jazz records because I'm in love with the orchestra. I made the single with the Guy Barker orchestra and singing with 80 people playing is one of the most incredible feelings in the world.
The audience here will get a taste of that with my quartet who are amazing, a different Mica.
What can the Boisdale audience expect to hear?
It took me four weeks to pick the songs for the album as she had such a big body of work and I will be performing all of them on the night.
Ella never wrote her own stuff, she was an interpreter and that's why she was so good. She even did The Beatles Can't Buy Me Love and it was a fantastic version. I will be doing that in my set.
Did you see her live?
I never got to, although she lived the longest out of those jazz cats. I always admired her because she wasn't a druggie. She had a big rivalry with Billie Holiday who I loved too but she was a tortured artist. Vocally it was all about Ella. When she opened her mouth she just killed it.
What lessons did she teach you?
Never be afraid to try a different style.
Do you wish you'd lived in her era?
No. I'm happy to be here. We have a long way to go with race relations but it is much better than it was. I've never really understood it as my children are mixed race, my cousins are white and I grew up in a multi-cultural family so I don't see colour.
Music has always been my escape from all of the nasty, ugly stuff. I find a beauty and peace in that moment when a song is taking you to another place. That's why so many artists have a drug problem because they are trying to recapture that off stage.
What would you do if you couldn't sing any more?
I don't know. Probably make sure my kids were OK and jump off a cliff. It's frightening because sometimes you don't know if your voice will be there. I believe we are all creative beings and only when we are being creative are we truly happy. I never did this for fame. I just love the music. When I was 17 and my posters were everywhere it was great. But it's not natural to be adored all the time.
Church drilled into me that your gift is to serve others. I'm not religious any more but I believe my voice is a gift for others – and if my audience doesn't enjoy it, then there's no point.
Mica Paris Sings Ella Fitzgerald will run from 9.15pm on Tuesday, April 25, at Boisdale. Tickets are £60-250 with dining and meet and greet options available. Go to boisdale.co.uk
Follow The Wharf on Twitter and Instagram @thewharfnews
Keep up to date with all our articles on Facebook