It's amazing they got this far. Black Sabbath formed in Birmingham in 1968 comprising Ozzy Osbourne, Tommy Iommi, Geezer Butler and drummer Bill Ward.
They've seen multiple line-up changes, sacked their lead singer for regular abuse of alcohol and drugs – which had absolutely no long-term effects – and in between times pioneered heavy metal music and ranked, by MTV, and the greatest metal band of all time.
Now, the end is near. Three of the original four, minus Ward, hit The O2 for two nights in a farewell tour that is currently leaving metalheads exhausted and fatigued at a number of venues round the country.
Where's Ward? Well, in typical Sabbath style, there's a bit of a story. Butler said that Ward – who left in 2012 – had been invited to do the US leg of the tour but declined, he wanted all but nothing. Ward fired back that he received no such invitation. Butler apologised.
Ozzy's solo drummer, Tommy Clufetos, is handling the drums on the farewell tour.
For one last time, everybody – "finished with my woman cos she couldn't help me with my mind…"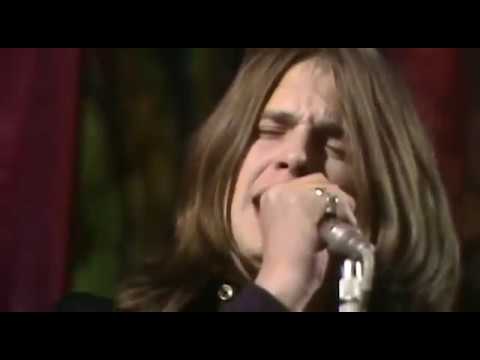 Details
Sunday, January 29, and Tuesday, January 31, at The O2, Greenwich, – there are still some tickets left in the fringes at the time of publication. Doors open 6pm.
How to get to The O2
Tube
The Jubilee line is the best way to travel to the venue. Check here for Tube status.
Driving
There is parking on site and The O2 is signposted from the M25, the A2 and A20 (from the South East), and the M11 (from the North). Take the junction for Millennium Way or Edmund Halley Way. Allow extra time as there are works on the approach road.
Or just tap in the postcode - SE10 0DX into your Sat Nav.
Bus
The 108, 129, 132, 161, 188, 422, 472 and 486 all stop at North Greenwich station . And the 188 is 24 hours to and from Waterloo station. Sit on the top deck for a View To (A) Kill for.
Boat
The MBNA Thames Clippers service to North Greenwich comes from as far west as Putney and as far east as Woolwich (at limited times).
Cable car
It may only come over from the Royal Docks, but the Emirates Air Line is certainly a more scenic route for those adventurous sorts among you. If you're travelling on the DLR as well, you can change at Royal Victoria and get to it from there.
Likely setlist
"Black Sabbath"
Fairies Wear Boots"
"Tomorrow's Dream"
"Into The Void"
"Snowblind"
"War Pigs"
"Behind The Wall Of Sleep"
"N.I.B."
"Hand Of Doom"
"Rat Salad"
"Iron Man"
"Children Of The Grave"
"Dirty Women"
"Paranoid"
Follow The Wharf on Twitter @the_wharf
Keep up to date with all our articles on Facebook