America rockers Foo Fighters will play a special gig at The O2 just four days after the release of their new album.
The six-piece will perform North Greenwich on Tuesday, September 19 as part of the venue's Tenth Birthday Shows.
Frontman Dave Grohl said: "We can't wait to see everyone there."
Drummer Taylor Hawkins recalled Queen's Brian May and Roger Taylor joining them on stage last time they were at The O2.
He said of returning to the 20,000- capacity venue: "I'm super duper excited."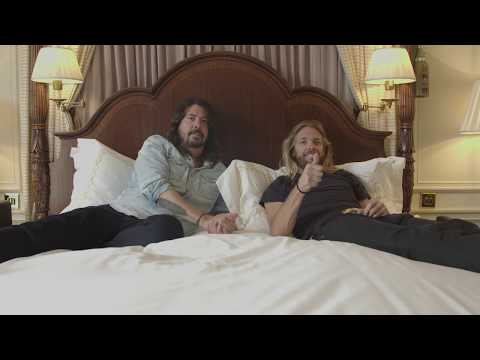 Fan can expect to hear songs from their ninth studio album Concrete and Gold which is due for release on Friday, September 15. The first single Run was released in June 2017.
The band have described the album's sound as where "hard rock extremes and pop sensibilities collide" and "Motorhead's version of Sgt. Pepper".
The gig follows Tenth birthday Shows by alt-J, Céline Dion and Ed Sheeran.
Jamiroquai are also set to perform as part of the celebrations on December 3 and 6 after having to postpone their gigs due to lead singer Jay Kay's spine operation in May.
Tickets for Foo Fighters go on sale on Wednesday, June 28.
O2 Priority customers can get tickets from noon, with general on-sale tickets available from 4pm.
They are available through:
Follow The Wharf on Twitter and Instagram @thewharfnews
Keep up to date with all our articles on Facebook