Ed Sheeran is arguably one of the most influential musicians on the planet. He boasts multi Brit and Grammy Awards, numerous accolades such as "the fastest-selling album by a male artist in history" and millions in record sales.
The 26-year-old A-Team singer really is part of the in-crowd, with a string of A-list celebrity pals including among others golden girl Taylor Swift, Elton John and Russell Crowe, and a host of artists queuing up to collaborate with him.
There appears to be no stopping the boy from Framlington. His star continues to be in the ascendant: His latest album ÷ ("divide") debuted at No 1 in both the UK and US and earlier this week he was honoured by the Queen for his services to music and charity.
On Thursday (June 22) the world's most famous redhead takes to the stage at The O2 as part of the Greenwich venue's Tenth Birthday Shows, then he's off to headline the Pyramid Stage at Glastonbury on Sunday .
Having a penchant for strawberry blonds and a love of smoochy lyrics it was with gusto we whipped out our crystals and scried our Kau Cim to find out what drives the multi-millionaire singer.
Scratch The Surface
He may come across as laid-back and easy-going as a basset hound, but don't be fooled. Ed is as fierce and ferocious as a rottweiler when it comes to the game of life.
The tarot shows no-one has more energy, drive, self-confidence and self-belief as the gifted singer-songwriter . He thinks not just big but super colossal. It's this fierceness and unwavering belief in his own talent that saw him rock up in Los Angeles when he was an unknown to try out his material at Open Mic nights across the city.
The punt paid off: Jamie Foxx spotted him, handed him the keys to his personal recording studio, offered him a place to stay and, well, the rest, as they say, is history.
Animal Totem
Our guides show Ed is guided by animal totem Wild Boar. A symbol of warriors for centuries, Wild Boar is one of the most fearless, aggressive and ferocious fighters of the animal kingdom and one of the most influential of all animal totems.
The power Ed draws from this ancient totem imbues him with strength, leadership, courage and nobility (his MBE from the Queen this week is just the beginning).
Ed likes to feel he is part of something, a group, a clan, but is often wary of outsiders. He doesn't appreciate anyone taking his limelight. Our Witch Twitch says he may look harmless with his rotund belly, little legs and coarse hair but, watch out, his tusks are lethal!
Friends & Relationships
The Tarot suggests Ed likes to surround himself with successful and talented people. He makes friends easily but he is only close and intimate with a handful. Our guides say he's one of the good guys, a humanitarian at heart, ready to help others at a moment's notice.
As for love and romance, our guides say the way to this chap's heart is to be playful (he enjoys a good pillow fight and bounce), attentive but not overly cloying. He values his freedom and the moment he feels trapped, it'll be hasta la vista, baby.
The tarot shows he likes to be in a partnership, but instead of two halves becoming one, he prefers the two halves to remain intact. He likes his gal to be smart, independent and confident which is why Cherry Seaborn, Ed's girlfriend of two years, may just be perfect. Our Witch Twitch says a ring will spin on a significant date.
Future Prospects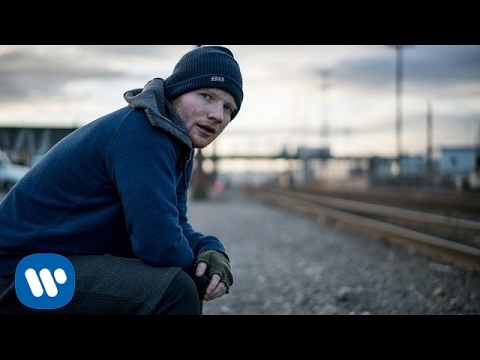 After you've been named by Debretts as one of the most influential people on the planet what else is left? Our guides say even Ed is surprised at his stratospheric rise.
The tarot shows there will be more awards, more record-breaking and firsts, more A-list collaborations – and heaps more cash.
Due to his staggering success, our guides say, the Shape Of You singer will want to challenge himself further. They suggest he may make a crossover into film, starting with some unconventional roles in small independents.
The tarot shows the next few years will see an entirely different side to Sheeran, with a number of different business ventures and family commitments. He is, however, advised to not diversify too much and to stay true to his core. Our Witch Twitch says fate can be fickle so Ed needs to cherish things while they last.
For more gems and insights – or to have an exclusive personal reading from the Witch, go to her website .
Follow The Wharf on Twitter and Instagram @thewharfnews
Keep up to date with all our articles on Facebook