"Your star cools at such an alarming rate that physicists should probably study it," said David Gray, who knows only too well the mercurial mood of the music industry.
He was one of the biggest stars of the early Noughties, a journey which began when his fourth album White Ladder topped the UK charts and gave us anthems such as Babylon, This Year's Love and Sail Away.
Fame quickly followed and for David, whose first three albums had disappeared almost without a trace, it was a hard adjustment.
"My life changed enormously," said the 48-year-old who will play music from across his career at his Greenwich Music Time gig on Friday, July 8. The first time he has performed at the Old Royal Naval College.
"There's the old saying 'in the storm the reed fares better than the oak tree' and you have got to bend and reshape the way you are and how you think to adapt to the gale that starts blowing normality away.
"Perhaps the fact I had some roots and was married and had a strong relationships with my manger helped. But it was a lot to take on board."
He had no time to catch his breathe as his next album, 2002's A New Day At Midnight, also charted at No.1, and went four times platinum and he said by then he felt overwhelmed.
"That first part of the journey, the ascent, was incredible, going from the toilet tour to playing a series of shows at Brixton Academy at the end of 2000, to sold out shows in America was unbelievable.
"But once you are there you get used to it very fast and it catches up with you.
"A lot changed in my life at the same time, I lost my dad and had children, and it was a bit tumultuous and overwhelming. It took a few years to sort myself out and relax, which isn't one of my strong points. I'm good at getting into a state."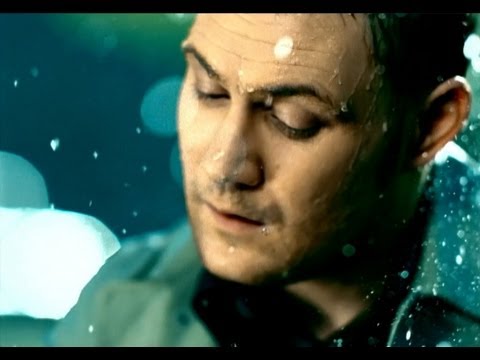 A hint of twisted pain appeared in his voice as we discuss fame, something that waned for him after 2010's Foundling and 2014's Mutineers failed to achieve the success of his previous albums.
"There is this horrible, writhing self promoting behaviour which isn't for me. Now it seems OK to show off and if somebody like Taylor Swift says 'this is my new car, cool isn't it?' everyone goes 'wow'.
Whereas in my day everyone would have thought 'Wow, what a twat. Shut up'.
"It's the same with music in adverts. Back then you were seen as a sell out and now it is the best possible thing and people are going 'oh you need to get on an advert' because then you really exist again."
David, whose most famous lyrics include "Friday night I'm going nowhere" and "This year's love had better last", expressed relief at hardly being recognised any more when he walks the streets of Hampstead, where he lives with his wife and two daughters.
But he said dealing with the downward turn in his success has also been hard to deal with in a country where "the knives are out within 20 seconds" and his trademark shaking has attracted insults such as "wobbly headed twat".
"Suddenly you are being overlooked and have had your day. It's a ruthless business and isn't always to do with the quality of what you are doing, it can just be random and the fact that you have had your moment and are associated with another time.
"You try and take it in your stride and that is a struggle too.
"There was a point where every show was selling out for a few years and you start to think that's how it is going to be. But a few years go by and you realise it's not like that any more - reality comes back.
He added: "The challenges of being an established artist are just as complex as coming up from nowhere and trying to get through."
Despite the ups and downs of being a musician, the Londoner who can be found in his basement recording studio most days, said he would never quit.
"Making music is endlessly renewing. It just keeps coming and I'm enjoying it as ever and I'm as intense about the whole creative thing as I ever was.
"Having written so many songs and made so many records trying not to repeat yourself is a constant challenge but at the moment it just feels effortless to find new ideas.
"Nature is my drug that I go back to. Literature, photography, I'll start from anything, a line from a movie or something I hear on the bus."
He added: "Life is full of stress and strain and making music isn't easy either but it's like some sort of primal howl for me.
"It is a vital pressure relief valve and if I haven't made anything for a while I get incredibly jittery.
"My wife says if I haven't written songs I'm impossible to be around, while I'm writing songs I'm impossible to be around and when I'm on tour I'm not around. Those are my three settings."
Greenwich Music Time takes place from Tuesday, July 5-10.
David Gray will perform on Friday, July 8 from 6pm at the Old Royal Naval College.
Follow The Wharf on Twitter @the_wharf .
Keep up to date with all our articles on Facebook .