Here are five reasons why you won't want to miss the trio's gig at The O2 on May 1.
1) They are kickass musicians and performers
The Robison sisters both play many instruments, but as part of the Chicks, Emily made a name for herself playing a mean banjo. Martie is masterful on the fiddle, and while Natalie is mostly known for her amazing and powerful voice, she also kills it on the guitar.
Read more : How to get to The O2 Arena to see the Dixie Chicks?
2) They're frank about fertility
These ladies broke the taboo on the emotive issue by singing about in vitro fertilization. " So Hard" was written by band members Martie Erwin Maguire, who used IVF to conceive her three children, and Emily Erwin Robison and includes the lyric: "And I'd feel so guilty If that was a gift I couldn't give And could you be happy If life wasn't how we pictured it."
3) They spoke out against war and showed the power of free speech
Nine days before the invasion of Iraq they were in London and spoke out at their concert with lead vocalist Maines telling the audience: "We don't want this war, this violence, and we're ashamed that the President of the United States (George W. Bush) is from Texas". Us Brits gave them the thumbs up but back home country radio all but shunned the Chicks and they even got death threats.
But at their first concert in the U.S. after the controversy, fans showed up and Maines told them "I knew you'd come because we have the greatest fans in the whole wide world."
4) They create beautiful music about more than just boys and being in love
Silent House from album Taking the Long Way is about having a family member with Alzheimer's.
Maines told AOL Music:"It's about my grandmother, my Nonna who has Alzheimer's. She's been suffering from it for over ten years. It just seems like the worst way to end your life, when you can't remember any of it.
"But she touched a lot of people, and we all remember. So this song is about that: it's okay to forget, I'll try and carry on."
While Goodbye Earl tackles domestic violence and firmly gives the message they have no time for abuse. Not one second. (Earl gets killed).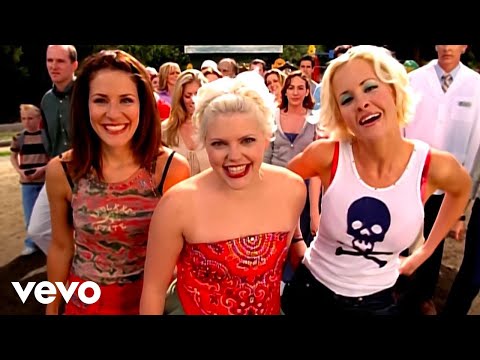 5) They've got 13 Grammy Awards
Enough said.
BONUS
They paid tribute to Prince by doing a cover of Nothing Compares to You, which he wrote, at a recent gig in Denmark.