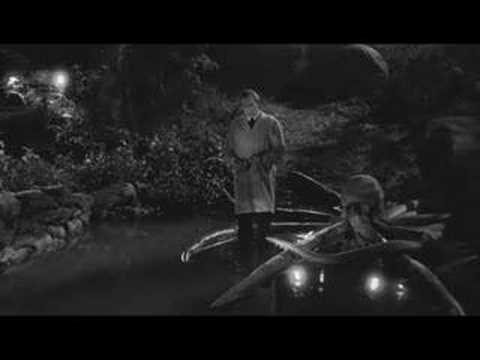 "Shake his legs around, looks like he's killing ya," says grin-faced Johnny Depp in masterful biopic Ed Wood. The hapless film director is shooting a scene featuring a giant, animatronic squid enveloping and consuming its victim.
But, while the budget-light cast have successfully stolen the monster from a Hollywood warehouse, when it comes to set up the shot they realise the motor that makes the beast go has not been similarly liberated.
Wood simply instructs washed up star Bela Lugosi to get in the tank and thrash about to make it look like the thing's alive.
In this case Traders, a new wine and craft beer bar in St Katharine Docks , is the octopus and its staff the motive force behind the limbs.
At least that's how it seems at the blogger-rich launch event I attend with a friend.
We're treated pointlessly to, among other things, a pair of wines not on the menu and oysters you can't order in the bar unless, presumably, there happens to be a specially arranged Wright Brothers pop-up in residence.
Perhaps I'm supposed to make you all jealous with the glitz and glam of the London journalistic scene, instil longing in your souls for shellfish that will never slop down your throats and nectars you'll never taste.
Or maybe it's a waste of time – something Traders has in short supply on the more conservative nights of the week, thanks to a zealous crop of residential neighbours.
They've managed, I'm told, to constrict the bar's last orders to 9pm Sunday to Thursday, with tables outside strictly cleared away. There have been telephone calls about lateness already.
Bar stools are also forbidden. Maybe humans shielding the pourers might block the telescope of an imagined overseer (who I'm sure would object strongly and in writing to sneaky glasses served at the unsociable hour of 9.01pm).
With all this going on, the Tuesday we attend feels fraught and limp at the same time. Service is initially slow followed by a disproportionate rush of bonhomie.
The staff's belated animation is not enough to convince me the octopus is actually alive.
As launches go, this one presents as confused a picture as the marketing for English fizz brand Digby (pork pies, tailoring and glass eyes anyone?), which incidentally provides the opening glasses of the evening.
Its Leander Pink NV is, thankfully, also something visitors can actually buy for £62 a bottle.
The fizz is a crisp, smart alternative to French pop, but they make you pay for it and its not enough on its own to smooth over the bumps of the evening.
Even the generous platters of charcuterie (including sublime slices of smoked duck), bread and cheese (£24 for a large one) cannot stave off the sense of disquiet.
And while a glass of the Joan Gine Blanc 2014 (£9 a glass) begins to generate a sense of cosiness, it's then time to shut up shop and go, early doors.
Perhaps Traders will bed in. Perhaps it's better with an 11pm curfew Thursday-Saturday.
Either way, it's a surprise the people behind Shepherd Market Wine House in Mayfair, London Beer House in Piccadilly and Pavilion Wine in Chelsea have gone off half-cocked.
The result? As Bela says, wading out into the water: "Goddamn it's cold."
Wood: "It'll warm up once you're in."
Bela: "F*** you, you come out here."
How many will, via DLR at Tower Gateway, remains to be seen.
Follow The Wharf on Twitter @the_wharf
Keep up to date with all our articles on Facebook