Like Sean Connery or Steve McQueen.
Or Steve McQueen.
Or Steve McQueen.
The strains of 78-stone Wobble by Gomez die away as I round the corner and locate the stairs down to the bar.
My aural amusement is no coincidence. I'm in Shoreditch. It's a Wednesday evening and just warm enough for outdoor alcoholic refreshment.
And it's the al fresco offshoot of polished drinking den McQueen I'm headed for, a satellite that's set to brave the Indian summer, running right through to the end of October.
Sunk in a car park it's nevertheless togged up in black leather and sprayed montages of Steve on his bike, Steve in shades, Steve just looking cool.
The backdrop, incidentally is by Belfast artist Visual Waste and, with buildings cut off for development here and there, has something of the end of terrace mural about it.
It's effect is subtle, but the predominantly male clientele adopt masculine attitudes. Hair is swept back nonchalantly with hands, collars are up on a few jackets.
I notice my own shoulders pull back a little as the music flows and talented barman Liam Reed (late of West India Quay's 1802 for those with long Canary Wharf memories) scoots over.
We're all McQueen, see. All exuding his breathtaking, confident presence. We all want it; here we all have it.
When you're Steve you order drinks called things like Steel Hour, Bring Me A Dream and Trackdown (£9.80 each).
Glossing over the fact they come in refined plastic picnic tumblers (lest the open air prove so intoxicating we glass each other bloodless) these sharply mixed concoctions build the illusion.
Soon Steve becomes hungry, but they've thought of that too.
Pop up Rockadollar, which sounds like a macho American hip hop dynasty, does the food.
Created by Hawksmoor head chef Richard Sandiford to feed inner east London's insatiable obsession with improved fast food it offers a range of hot dogs doused in unlikely sounding sauces and ingredients.
Refreshingly, despite it's location, the price of my Magnificent Seven is not in the teens but an overdraft-friendly £8.
Better yet it's a dubious, but tasty combination of dog and onglet steak (leaving out the less significant ingredients – Steve has no interest in micro coriander).
And coddled in its ample roll, this dish is an allegory for the whole experience.
The bar, like the dog, is something refined cutting across expectation. We're insulated from decay in Canary Wharf but Shoreditch is a city at all stages of development at once.
And in the middle of this cauldron of activity, McQueen Outdoor has positioned itself as the natural congregation point for Steves.
Just make sure you order the Trackdown, a kind of tequila-fuelled mule of considerable potency.
Best leave the motorbike and head for Old Street Tube.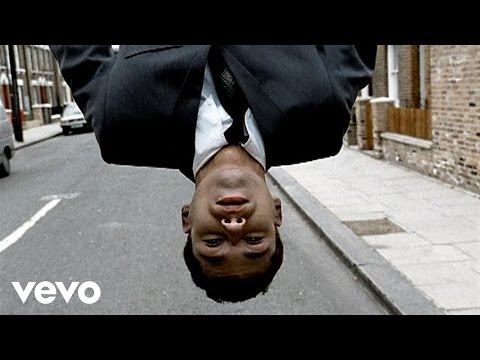 Follow The Wharf on Twitter @the_wharf .
Keep up to date with all our articles on Facebook .