Tom Cruise is one of the most famous actors on the planet, having starred in more than 40 films in a career spanning three decades. As a producer, he's one of a select handful who is able to guarantee the success of a billion-dollar film franchise, making him one of the most powerful men in Hollywood.
Despite this Midas touch, the 54-year-old remains sans Oscar, and we're sensing the bare shelf has more to do with his outspoken views and affiliation to the Church of Scientology than with his acting credentials.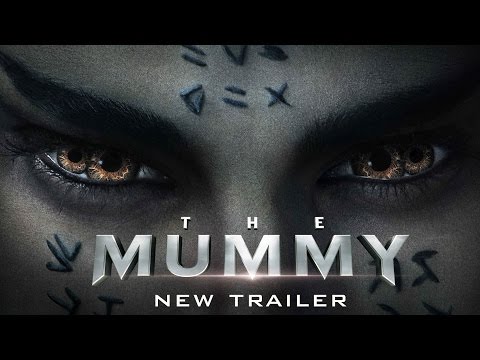 With Tom returning to the big screen in the eagerly-anticipated summer blockbuster The Mummy, which opens in cinemas tomorrow (Friday), we pulled out our dowsing pendulum and scried our crystal ball to find out what's behind the megastar's megawatt grin.
Destiny Calling
It wasn't the easiest of starts for the Syracuse, New York, native. He had an abusive father and that the family lived on the breadline for most of his early years. The family moved from place to place chasing work, with Tom attending 13 different schools in 14 years.
Always the new kid in the class, Tom had to learn to adapt, negotiate different personalities, and, ultimately, become a shapeshifter to fit in.
The tarot shows this is where his craft was born. Acting is what he does – and who he is. The crystals show the Risky Business star is highly intuitive and creative as well as being empathetic and highly observant.
He has a natural curiosity and a genuine concern for others – qualities on which he draws when stepping into the shoes of a new character. Our guides say Tom has a feeling of wanderlust, a need to explore and travel. Our Witch Twitch says there is a lot more for Tom to discover about himself and his place in the world before his life mission is up.
Tarot Guide
Our guides show Tom is guided by tarot card The Moon. This is a tricky and complex card because its very nature is deceptive. Under its direction the multi-millionaire star may feel vulnerable or anxious, especially when faced with the darker side of his own nature. The Moon needs expression and will achieve this even if it masks what is real.
This may see the Mission Impossible star allowing self-deception and distortion of the truth lead him astray. Under Moon's guidance, Tom is urged to tap into his intuition rather than his imagination which can create havoc with his reality. Our Witch Twitch says the actor needs to beware of wolves in sheep's clothing.
Love & Romance
Life would be a whole lot easier for Tom if he didn't fall in love so hard, so fast. The tarot shows the three-time divorced star is in love with the idea of being in love. He'll fixate on the object of his desire, woo them as if they were a fairytale princess.
The cards suggest he gets so caught up in the pursuit he doesn't necessarily stop to think if it's really what he wants. However, our guides say, as quickly as love arrives, it can exit, turning from candy floss sweet to a vat of Sarson's vinegar, especially if Tom believes he has been slighted.
Love can scar this chap deeply. It may take him some time to jump back on the horse but, when he does, he'll go off in search again with as much vim and vigour as he did the first gallop round. Our Witch Twitch says the actor should use the same magic formula he does when picking a film role – and, remember, his most notable performances have come from his quirky often out-of-character choices.
Future Outcomes
Over the next few years the tarot shows the Magnolia actor making an increasing number of "smaller" films – ones that are not a franchise or gun-toting action blockbusters – in a bid to position himself as an Oscar contender.
The crystal ball suggests one project in particular will see the star working with an unconventional director or co-star and will show Tom in a whole new light – it may involve some cross-dressing moments a la Some Like It Hot.
And, although the Top Gun star has kept his relationship status under wraps since splitting with third wife actress Katie Holmes back in 2012, the tarot suggests the star will soon present a new girlfriend to the world. And, our guides predict, within 18 months she could be the next Mrs Cruise.
Our Witch Twitch says the star has some important life decisions to make in the upcoming year and as long as he listens to his own truth, follows his own path, he could see himself standing tall, a golden statuette in hand.
For more gems and insights – or to have an exclusive personal reading from the Witch, go to her website .
Follow The Wharf on Twitter and Instagram @thewharfnews
Keep up to date with all our articles on Facebook