Actress Salma Hayek will introduce her new dark comedy Beatriz At Dinner as the opening course of this year's Sundance Film Festival in London .
Once again, Picturehouse Central will be the home for the arthouse off-shoot which brings a taster of the latest in independent film and documentary to the capital for the fifth year.
Beatriz At Dinner , also starring John Lithgow and Chloe Sevigny, will be the film's European premier and will see Hayek, director Miguel Arteta and screenwriter Mike White (School Of Rock) in London.
The story centres on Beatriz, an immigrant from a poor town in Mexico, who builds a career as a health practitioner in Southern California. Don Strutt is a real estate developer whose cutthroat tactics have made him a self-made billionaire. When these two polar opposites meet at a dinner party, their worlds collide in a film imbued with the divisions of the new Trump era.
John Cooper, Director of the Sundance Film Festival, said: "We look forward to launching our fifth festival in London with Beatriz at Dinner. This was a standout at our Utah Festival in January and is a wonderful example of the continued innovation and creativity of our independent filmmakers that we'll showcase in London again this year."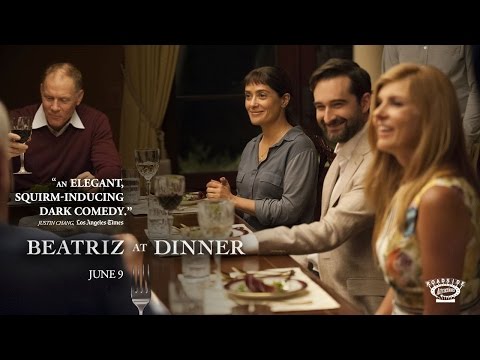 Director Arteta said: "We're especially excited to premiere the film to UK audiences at such a politically polarised time in world history. I cannot wait to see how audiences outside the United States will react."
The full programme for the Sundance Film Festival: London will be announced soon but it is likely to feature international and UK premieres of films from the 2017 Sundance Film Festival in Park City, Utah.
Tickets for the Opening Night film and all other films and events will go on sale on May 2.
Follow The Wharf on Twitter and Instagram @thewharfnews
Keep up to date with all our articles on Facebook