Guy Ritchie shot to fame when his debut, Lock Stock and Two Smoking Barrels, became an instant and unmissable box office smash. Off the back of that success, the director went on to seal his position as an A-list celebrity when he married pop icon Madonna.
It's been a rollercoaster of a ride since. His films have been hits and misses and he's now onto his second missus (more on that later). His latest movie offering, King Arthur: Legend of the Sword, opens in cinemas on Friday (May 19).
But already things are not looking good for the £100million blockbuster, with critics panning it and a cameo appearance by David Beckham being ridiculed.
With a cauldron bubbling with discontent and confusion Witch of the Wharf set to work to find out what's going on behind the scenes with Mr Ritchie.
Scratch The Surface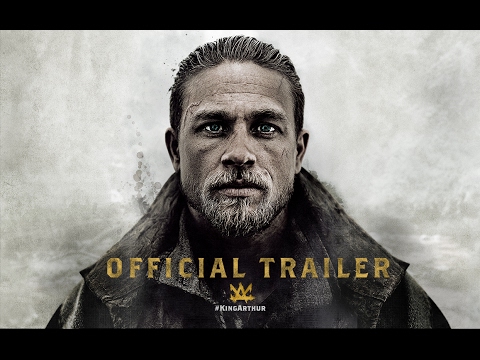 He's always been mocked for being a Mockney because in truth he comes from a rather privileged background. But that's not all our Guy is hiding.
He may like to pretend he's a geezer, enjoying a pint like the next man in The Punch Bowl, but the tea leaves reveal a chap that's ingenious and inquisitive whose eclectic interests pinball from obscure medieval massacres and Brazilian Jiu-Jitsu to the mysteries of the Hebrew language.
He's rather likeable, too, and is just as comfortable in the company of woman as he is men.
Our guides say you won't find him standing on a soap box spouting about the latest celebrity cause but you may spot a stubble-sporting cyclist, dressed in tweed, drop a pony in the Styrofoam cup of a homeless person. Our Witch Twitch says it's not where you've come from but where you're going that counts.
Native American Totem
Our guides show Guy is under the influence of Native American Totem Bear. The strength of Bear provides the writer-director with the power of introspection. Anyone who walks with this imposing beast presents an outer facade of quiet observation.
Why John Mayer is mellowing as he approaches 40
Bear dictates that Guy studies his encounters and experiences and then sift and sort through them. Walking with Bear, Guy often needs to find refuge in an alone place, a cave in which he can dwell and still the noise.
It is here where the director can dream his dreams and own them. Our Witch Twitch says Guy needs to ensure he always schedules in quiet head space otherwise he will become irascible and poor in mind, body and spirit.
Love & Marriage
Guy will never shake off the tag of being the former hubbie of Madonna. He was married to the global superstar for seven years, shares two children with her, 16-year-old Rocco and adopted son David Banda, 11, and was set up for life in the divorce settlement.
However, that's another lifetime. The tarot shows Guy is blissfully happy with wife No 2, 33-year-old model Jacqui, the mother of his three youngest children.
In the willowy blonde, he has found the ying to his yang, his forever girl – and the polar opposite to wifey No.1. Our guides say he likes to keep things simple, playing the role of papa bear to her barefoot Gaia.
He's a traditionalist at heart who likes a woman to be elegant and demure and to be just a tad in awe of him. The RocknRolla director puts family first and is happiest when he's at his pile in Wiltshire surrounded by his brood. Our Witch Twitch says The Lord of His Own Manor should remember to always give thanks to his Lucky Star!
Word to the Wise
Our guides say 48-year-old Guy is going to face some tough times professionally over the coming months.
He may even question whether or not pressure has replaced pleasure and whether it is all still worth it. This will eventually pass but, it may, in the process cause the director to become agitated and impatient with those around him.
The Tarot shows some time spent back in his cave will help him focus and reveal what the next move is to be. Our guides say he needs to pay closer attention to his intuition. There is someone in his inner circle, one, the cards suggest, who has been there from the beginning, from whom he now needs to take advice.
The Tarot shows Guy may not like what he hears but deep down, he knows it to be true. Our Witch Twitch says the king is dead, long live the king! Time to restock and come back with all guns blazing.
For more gems and insights – or to have an exclusive personal reading from the Witch, go to her website .
Follow The Wharf on Twitter and Instagram @thewharfnews
Keep up to date with all our articles on Facebook