He's a man dressed as a bat who fights against evil and strikes terror into the heart of criminals in Gotham City and beyond.
Concealing his true identity, he masquerades as Bruce Wayne, a mega wealthy industrialist, with a taste for fine wine and even finer women.
He is Batman – and he's back on the big screen with his new film The Lego Batman Movie which opens Friday, February 10.
Our Witch Twitch didn't need to be asked twice to dowse his well-documented dark depths…
What's In A Name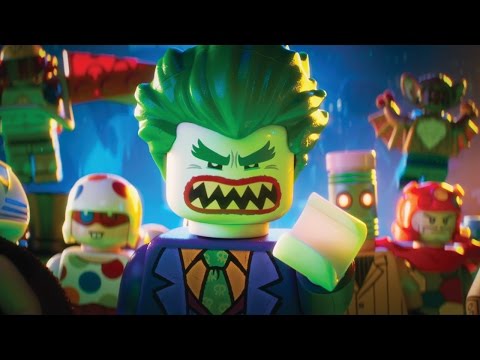 With a name like Bruce, Gotham's self-appointed protector was always starred for greatness. The name dates from medieval times and means deep-rooted strength. It is shared by the 14th century Robert the Bruce, King of Scotland.
Legend has it that the Scottish laird learned the value of perseverance from watching a spider spin a web. However, the tarot shows our man Bruce hasn't much time for spiders, especially the Peter Parker type.
Our Witch Twitch says our man Bats doesn't care to marvel at web-slinging heroes, it's DC all the way.
Scratch The Surface
He has the looks, the brains, the physical prowess… Batman should be forgiven for coming across as a bit of a pompous jerk at times. Although he has no superhuman powers, he is one of the world's smartest and greatest fighters.
He's an expert in chemistry, criminology, forensics, martial arts, gymnastics, disguise, escape artistry, ventriloquism … we told you he's no dummy. The cards suggest that his knowledge of so many disciplines has made him an unconventional and, somewhat, unpredictable individual.
They also show that although he is often perceived to be a loner at his very core friendship, affection and love are extremely important to him.
Our Witch Twitch says he needs to open himself up to the possibility of team work. There is no "I" in team.
Relationships
Tall, dark and handsome our boy Bruce has no trouble when it comes to attracting the ladies. However, keeping them is another matter.
The billionaire industrialist has been linked with some real beauties including ex fiancée Julie Madison, Gotham Gazette reporter Vicki Vale, Assistant District Attorney Rachel Dawes, and, arguably his one true love Selina "Catwoman" Kyle.
They have each wanted to unmask him, to get to his very Bat being but, no matter how close they have come, the playboy has always managed an exit.
Our guides suggest the cool businessman has trust and commitment issues which are likely to stem back to when he witnessed the murder of his mother and father, Martha and Dr Thomas Wayne.
To have any longtime luck in love he is advised to lighten up his mood, turn that frown upside down and adopt a more flamboyant, metrosexual aesthetic. Our Witch Twitch says it worked wonders for The Joker.
Native American Totem
It comes as no surprise to learn that Batman is under the influence of the Native American totem Bat – which is just as well as Porcupine or Moose Man doesn't quite have the same ring.
Bat is the symbol of rebirth and embraces the idea of shamanistic death. To earn the right to fly with the bat an individual needs to release former notions of self, often enduring brutal tests of physical strength and psychic ability.
Our hero has certainly earned his wings on that score. The tarot suggests that at times Batman finds the constant demands to constantly be reborn a little wearying – and confusing. "Tonight, Matthew, I am going to be… Cybernetic Batman, er, no, Man of Bats, erm, let's switch that to Earth-Two Batman…"
Our Witch Twitch says he would be advised to go and sit in a dark room from time to time or else he may find himself going slightly batty.
Inner Secret
The Dark Knight secretly desires to follow a life of freedom, excitement and adventure.
The cards show he's a free spirit who dreams of ditching the cape and cowl in favour of a pair of Billabong boardshorts and thongs, jumping in a Campervan, heading down to Huntington Beach on the Californian coast to catch some waves.
He got a taste of this SoCal surfing culture in an episode of his cult 1966 TV series, Surf's Up, Jokers Under, when he had to beat his crazy nemesis in a surf-off to save Gotham City.
The sheer radness of the experience has stayed with him ever since – and has become the secret place he heads to in his mind when he dreams of escaping it all.
But our Witch Twitch says he has a much darker path to follow. He's vengeance. He is the night. He is Batman! And, we can all sleep a lot better knowing that he's out there guarding us with his batarangs – and, if needed, a can of Shark-Repellent Bat-Spray.
For more gems and insights – or to have an exclusive personal reading from the Witch, go to her website .