Director Jean-Marc Vallee and his star Jake Gyllenhaal have a tightrope to walk in Demolition, a low-key gem of a movie about a man mishandling his wife's death in a car crash.
Lean too far one way and a quagmire of sentimentality awaits; too far the other and the film trips fancifully into an indie quirk fest whose charm would rapidly fade.
But Vallee is sure-footed in his direction of travel and Gyllenhaal is confident in his character's clothes.
The numbness Davis feels after the fatal crash is but a bland sub-section of the all-engulfing numbness he feels about his existence. The dead-eyed banker didn't really know, or love, his wife and he doesn't really know, or love, his life. His boss, and father-in-law Phil (Chris Cooper) is felled by grief and has cause to resent Davis's willful immunity.
Instead, Davis becomes fixated with a vending machine that refuses to surrender a packet of M&Ms in intensive care. He pens long letters to Champion Vending whose customer service rep Karen (under-used Naomi Watts) happens to be parked at her own personal crossroads.
They find each other in a platonic way giving each other no more than permission to move forward another inch.
"Everything has become a metaphor," Davis tells her, as if he's reading a critique of Bryan Sipe's script. He takes on board some practical advice from Phil ("If you want to fix something, you have to take it apart and put it back together") and he goes to town with a tool box.
He deconstructs everything from computers, to coffee machines, to light fittings like they're all his unmoving heart. He joins a demolition gang and, finally, destroys his stifling marital home with a hammer, drill and boot ("I hate this house. It's just shiny stuff").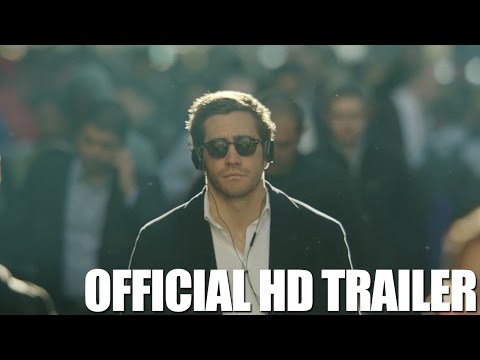 Briefly in tow is Karen's confused teenage son Chris (a charismatic debut by Judah Lewis) who is also defying convention, mostly to a supercool soundtrack. The ersatz father and son do damage, fire guns in the forest, bond awkwardly... and Davis takes another inch.
Those inches add up to not much distance and, despite a frothy ending, catharsis is arid – a fitting culmination to a journey comprising tiny splinters of honesty.
This is a beautiful, compact and poetical film about a man who passes through the winter of grief without ever really needing a coat.
| | |
| --- | --- |
| Movie Name | Demolition |
| Year | 2015 |
| Directed by | |
| Running time | 100 mins |
| Starring | Heather Lind |