Londoner's thirst for immersive events remains unquenched and is about to be taken to new levels.
The Celestial Chain is from the gang behind Time Run: Lance of Longinus and challenges teams to test their mental skill and problem solving abilities in a series of missions.
Set in a warehouse in Helmsley Place, London Fields, the premise is that time traveller Luna Fox and robotic companion Babbage have recruited you to help in the battle a rogue goddess. The deity has broken free of her shackles – the titular Celestial Chain - and is moving freely through time; wreaking havoc and leaving a trail of devastation in her wake.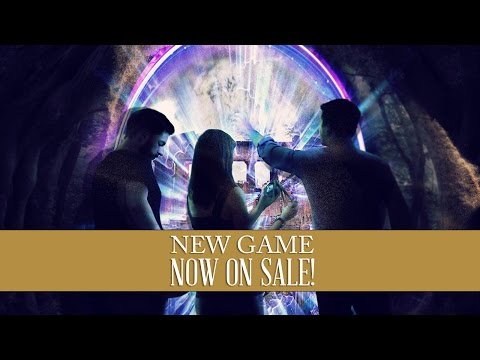 Your team of three to five time runners must journey from the distant past to the far-flung future, gathering lost and concealed artefacts to bind the goddess once again; or risk the end of the world as we know it.
What that actually means is you will have one hour to run around the site in Hackney finding clues and piecing together puzzles, with a number of possible outcomes at the end.
The Celestial Chain previews from Friday, November 18 and opens on Thursday, November 24. Tickets are available now and cost from £25 (+VAT).
Players must be aged 10 years and over and under 18s must be accompanied by an adult.
Follow The Wharf on Twitter @the_wharf
Keep up to date with all our articles on Facebook