Brick 2015 , the Lego-centric extravaganza coming to the Excel, Docklands, this weekend has a festive theme amid the Harry Potter, Star Wars and Batman themes.
Master builders will be constructing a 2m tall snowman with a quarter of a million bricks. They'll make mega-bricks by combining 40 standard sized bricks – and visitors will have chance to chip in.
• Also online: The great Brick 2015 build-up
Alongside the snowman will there'll be a Santa, sleigh, Christmas tree and a "SantaKitty" weighing in at 100kg at made of 20,000 bricks.
And to complete the festive theme, visitors can make and take away one of four festive designs – a mini Christmas tree, a stripy stocking, a festive wreath or a flashy Christmas bracelet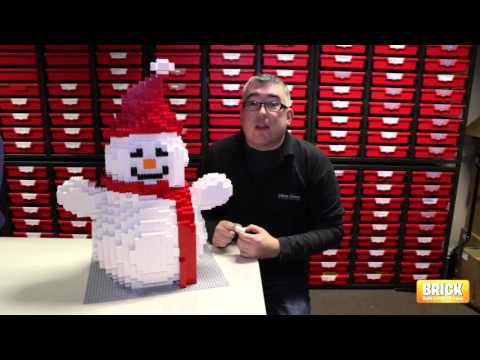 Some 48,000 turned up last year to go brick bonkers and the whole circus is back for three days (December 11-13, tickets from £20).
Other treats include Brick Flicks, which reimagines classic movie scenes with Lego; The Museum of Lego History; the UK's largest Lego map and The Seven Wonders of the World in Lego.
• Also online: Lego characters make a beeline to the Excel
Attractions include brick pits, with two million pieces of Lego, fan displays, vintage and rare Lego, winter themes and Lego videogames.
The Movie Zone shows favourite Lego titles from The Lego Movie to home-made stop-motion titles while professionals will show how it's done with models such as a life-sized woolly mammoth.