What prompted you to write autobiography The Rise, The Fall And The Rise?
It's taken me two years physically to write it but 15 years of wanting to do it and trying and failing. Then everything aligned and happened all at once. I got invited to some stupid party in London and met a PR for a who said "you should meet this TV producer". So we had lunch and the producer said "you should write a book" and then a week later I had the most brilliant agent and it all started.
So you're returning to music with Brix And The Extricated? How did that come about?
It all happened at the same time and was oddly connected. About three different people said you should be playing music. I picked up my guitar and the songs just flowed through me and I was a way better singer than I ever was and I realised a part of my soul was missing. I wrote the album at the same time as the book.
How did the book influence the music?
The book opened a channel of inspiration. Fly is definitely inspired by the fact I allowed myself to be controlled by different people in my life and I was in a prison of my own making and all I needed to do was open the hatch and leave but I didn't realise I had the power to do that.
What was the hardest part of the story?
Certainly when Mark Smith left me was particularly difficult to write because I had never really talked about it publicly. It was so unpleasant and I was so caught up in the emotion that I had to keep calling my agent and asking if I was making sense because I was so overwhelmed and would shake as I wrote it. It was pure emotion pouring out on the page.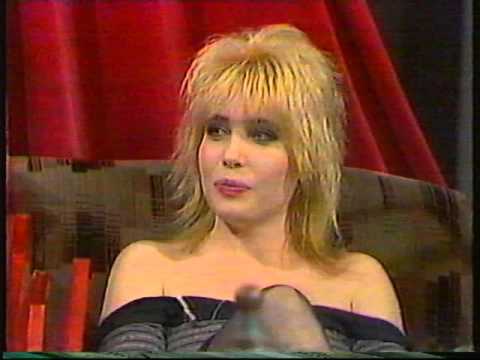 And the hardest incident?
I never told anyone about the rape so I had to tell my current husband and parents and then the world. But I had to face it and in doing so found some kind of peace with it and then it blows away [Brit almost breaks down here] and some sort of healing goes on. I made the choice to go home with someone that I thought was safe. In a way I do blame myself because I made that choice but I forgive myself.
How did you feel when the book was released?
When I held it in my hands tears did come out. For me it was the greatest personal and artistic achievement of my life.
Tell us about your mother.
My mother came from poverty. She was raised by foster parents, her mother was mentally ill and in homes, her father was an alcoholic and a travelling salesman who had a heart attack at 40. So my mother was a tough woman. She worked her way up from nothing and ended up having a glamorous life of her own making.
The great thing about her was she instilled in me a work ethic. She is the one who told me 'there are no limits to what you can achieve. You can do whatever you want'. So I never felt shackled by the fact I was a woman. I had a natural feminist instinct in me from the beginning. She also spotted my talent from an early age and nurtured me by sending me to the right schools and putting her money into my education. She is also the person who told me 'you don't need to have a child. It's not mandatory if you don't feel like it.' So I never had that pressure.
Which women have influenced your music?
As a young girl the first music I remember becoming enamoured with was The Carpenters, Carole King and Janis Joplin who was a super frontwoman. That was the summer I became aware of pop music and all I can remember from that summer is those women. Later on it was Debbie Harry, who was so sexy and cool, and Chrissie Hynde playing guitar in an all-male band and The Runaways and Suzi Quatro, the only female bass player that I knew of.
What was it like being a female guitarist in the 80s?
I wanted to be taken seriously, to be as good as the men but I didn't want to be separated by my sex. But I knew at the same time my sex gave me an advantage in terms of uniqueness. It was partially my calling card because it was rare and cool to see a girl with a guitar. But because the spotlight was on me I knew I had better be good. I couldn't stand up there wishy washy strumming away like a girlie girl. I had to be taken seriously so there was more pressure.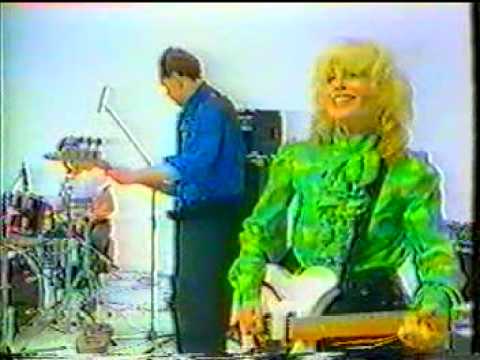 What about when you left Hole to go back to The Fall?
Fall was the real deal and the father of it all, the band that inspired all those other bands. And I could go back, no longer as his [Mark Smith] wife but as a player and writer in my own right. It was Courtney Love or Mark Smith and I thought 'better the devil you know'. Plus if I hadn't gone back I never would have met my current husband Philip Start in a lift. It was all perfect in it's own divine way.
BIOGRAPHY
■ Brix Smith Start, 53, is an American singer, guitarist and television presenter, best known for being a member of post-punk band The Fall, and later as a UK TV fashion pundit. ■ She met The Fall vocalist Mark E Smith in 1983, married him the same year and joined the band. The couple divorced in 1989.
■ After that she went on tour with the Bangles and dated violinist Nigel Kennedy.

■ She married fashion entrepreneur Philip Start in 2002 and opened Start in Shoreditch that year. It closed last year.
Brix will be in conversation with Ludo Hunter-Tilney, the FT's rock critic, at Greenwich Book Festival
8pm-9pm, Saturday, May 28, tickets from £5, Old Royal Naval College