Black, gay, fat, drag artist. Le Gateau Chocolat uses the stage to explore all of the minority labels that follow him around.
But that does no mean he is happy to live in a cage made of them.
"People think I live in one box," said the performer who has donned fake eyelashes, wigs and curve enhancing lycra for gigs at La Clique, La Soiree, and the Glory.
"But I want to explore and expand as much as possible as a person.
"I hope to keep pushing myself."
He has already made strides to avoid being pigeon-holed as a performer, starring in Porgy and Bess at Regents Park Opera and a Chekov play at the Young Vic.
And he is about to start rehearsals for his role as Feste in a production of Twelfth Night at Shakespeare's Globe .
"People see Le Gateau Chocolat and think that's all I am or do," said the Brighton- based actor.
"A review described me last year as a cross between Lady Gaga and Latrice Royale which is very reductive and a bit lazy as apart from both being black and of a certain size we are very, very different."
He will prove is versatility when he brings his show Black to Theatre Royal Stratford East from April 4-8.
It opens with a song from Robert Wagner's opera Tannhauser and ranges from Whitney Houston to Purcell and Nina Simone.
"People have a preconceived notion of what drag queens should sing or perform. So opening the show with German opera really speaks to people about what the show is."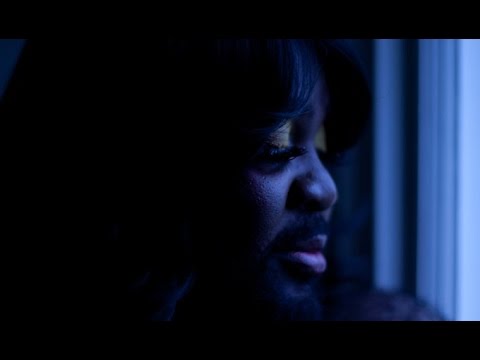 The show is a confessional portrait of the Nigerian singer's life: his hopes, his fears and his battle with depression.
"I have felt like an outside from as far back as I can remember.
"I didn't know back then that the label for it was gay but I knew, growing up in Nigeria, I lived in a society where wasn't quite right.
"I hope this show helps people to talk about their issues, to break down the stigmatism around mental health."
Born in London, he moved back here as a young man to study Law but knew early on it was not for him.
After a series of 9-5 jobs and singing with choirs and community groups in his spare time he decided to step on onto the stage as a solo act in 2007 after being made redundant.
But while he has found critically acclaim for his performances he has not shared his success with his parents or told them he is gay.
"There is a certain understanding in the west about coming out," he said.
"People don't understand that if your parents live in a country that criminalises it, and a society that absolutely condemns it then coming out would be a selfish act, purely to ease the burden on you and pass it onto them."
Even in England he has found there are boundaries he is forced to live within.
"People think it is a cry for attention if you wear a sequinned jumpsuit or skirt but it is a fulfilling of my persona and has no bearing on what they think.
"We live in a binary society that want you to look a certain way so I found myself having to tone down my clothes so I'm not getting stared at or photographed on trains"
But the stage has given him a place to knock down those walls between his perceived self and who he wants to be.
"My stage persona informs who I am and who I am shapes my life on stage.
"The more I perform the more I am in my own skin."
Theatre Royal Stratford East , Tuesday, April 4-8, 8pm, £10-18 .
Follow The Wharf on Twitter and Instagram @thewharfnews
Keep up to date with all our articles on Facebook