1. The match
It started, rather than finished, with a 1-1 draw against Middlesbrough . Everyone within a five-mile radius – except those from the north-east – was curiously grateful that it wasn't another defeat. That would have been too painful.
The draw keeps West Ham in the relegation zone but does put a dent in what manager Slaven Bilic called the "confidence killing" pressure on his team.
"We are not enjoying this pressure and it's hard to cope with it. You have to get out of this situation because this pressure stops you from expressing yourself in the best-possible way. This pressure is a confidence killer," he told the club's website. He also confirmed that Sam Byram has a hamstring injury, another blow to a beleaguered defence. The former Leeds player was stretchered off after seven minutes.
2. Payet's goal
The fact that Dimitri Payet spared West Ham's blushes was not unexpected. He came to the rescue against Accrington Stanley in the League Cup as well. But his mazy, Messi-like run and sensational finish – easy contender for Goal of the Season already – was probably the single greatest moment in the Stadium since the end of the Olympics. As James Collins said afterwards – the club can't rely on Payet to dig them out of holes. Bilic agreed: "We are not a one-player team, but the others have to take their lead from Dimi."
3. The afters
But, as sure as West Ham will disappoint, there will be headlines once the final whistle as blown. Reports filtered through that the transport system – one of the single greatest achievements of the move – was full, Stratford station closed, leaving fans stranded . And then, again, reports and footage emerged of West Ham and Middlesbrough supporters clashing with tales of terror and chilling footage.
4. The late-night visit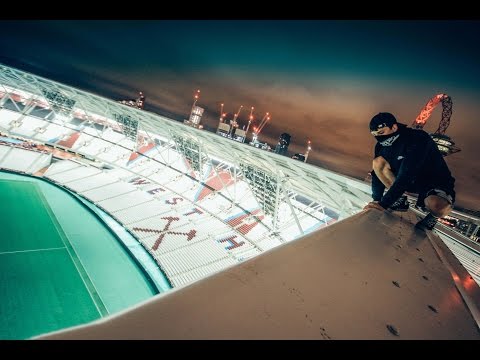 And if security at the Stadium were not under scrutiny, youngsters break in, seemingly with ease according to video which appeared on YouTube. In full floodlights they roamed around the ground, eventually making a blood-chilling journey to the roof.
5. The Allardyce connection
And in the week that former West Ham manager Sam Allardyce left the England manager's job under a cloud because of a sting which exposed his greed, it was inevitable that his tenure at West Ham would be trawled for clues. Disputed allegations that Ravel Morrison would only get a pay rise if he joined Mark Curtis, Allardyce's agent surfaced in The Sun enner and there was a further (denied) claim that Enner Valencia was "third party owned" when he joined the Irons.
6. The 'home from home' factor
Manager Slaven Bilic recognises the daunting prospect of the London Stadium and its attendant woes may become a dread rather than a dreadnought for his sapped players so he wants his team to train there, so they feel more at home, according to reports .
This is their worst start to a top flight season since 1988-89 with four points from seven games.
But it's not their Stadium so can they go there when they want? 'We can train here as many times as we want,' Bilic said. "I asked for that. It's not a question of can we? We can. It is not West Ham's stadium but it is West Ham's home. You can buy a flat that is totally under a mortgage, but it is your flat."
7. The, er, reassuring words
But we finish by returning to the post-match trouble at the London Stadium, which threatens, if it goes unchecked, to undermine entirely the drive to make West Ham a family-friendly club. Co-chairman David Sullivan said reports had been "sensationalised" and outbreaks of violence were "routine".
"I have watched all the videos and as far as I can see, any issues were routine football problems that were dealt with swiftly and safely," he told the club's website .