If your view of Iceland's 2-1 defeat of England in Euro 2016 was a good thing, a wake-up call, a brush fire to clear the dead wood, then your view of West Ham's first pre-season game would be nothing short of euphoric.
For the east Londoners conceded three goals without reply against the Seattle Sounders.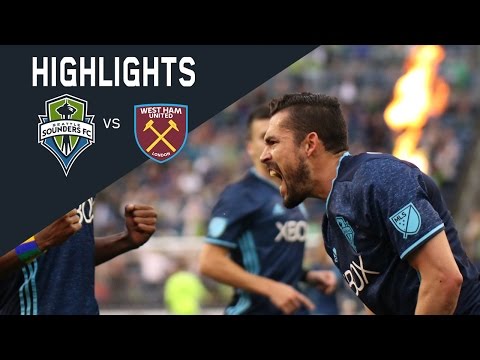 For the gloom-mongers looking for shreds of comfort, there were mitigating factors: the team was short of key players, notably Dimitri Payet, and was makeshift in construction (10 changes at half time); they were nevertheless always inventive and hungry, creating 18 chances; and, of course, the purpose of these games is to shake of the rust and sangria of early summer.
Read more Cresswell and Antonio pledge their futures to West Ham
The 3-0 scoreline was mostly thanks to Jordan Morris who came off the bench to score two in the second half following a penalty from Herculez Gomez in the first half.
This was all in front of a good-nature crowd in fine weather with a strong showing of claret and blue. Next up is July 12's tie against the Carolina RailHawks before they get stuck into the Europa League qualifiers.
West Ham XI: Adrian, Byram, Reid, Page, Rice, Makasi, Noble, Payet, Samuelsen, Carroll, Browne.
Read more 'We've got Payet, Dimitri Payet' (for now)