Those mourning the loss of West Ham's Boleyn Ground can immerse themselves in nostalgia in the company of actor Ray Winstone.
As part of the farewell to the Irons' legendary home, the club has a released a "360 degree video experience" called #ImagineBoleyn.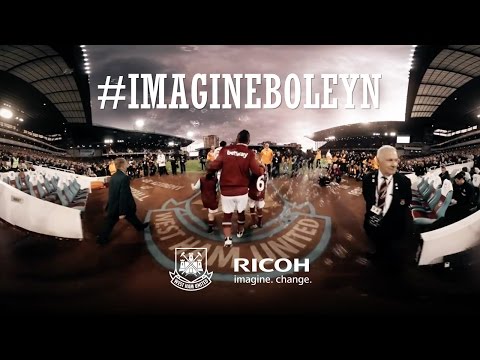 "I think fans will love it," Winstone said. "It's a cracking bit of content, its gives the fans a sense of how it really feels to walk out to Bubbles at the Boleyn. I mean you can almost touch Dimi when you're in the tunnel and you can see and hear everything around you. It's a great way to say goodbye to the Boleyn."
Read more O'Brien out as West Ham make room for new signings
The video begins in the centre circle of an empty Boleyn Ground, before taking the viewer into the heart of the home dressing room. Supporters then find themselves in the tunnel, with the two teams, making the famous walk out onto the pitch.