There were unbelievable scenes at The Den on Saturday when we beat the Premier League Champions 1-0 with 10 men after young Jake Cooper was harshly sent-off for a second yellow card early in the second half.
It's not often that The Den is sold out and it's even less often that we send home the Lions supporters happy when it's been a sell-out.
We are now in the quarter finals of the FA Cup and face Tottenham Hotspur in a mouth-watering London derby. The only trouble seems to be securing the 15% allocation of the capacity that we should be allowed.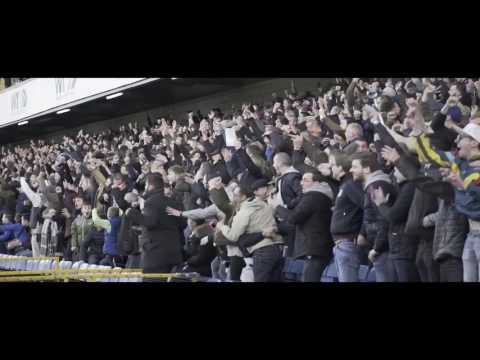 It seems that Tottenham and the Met Police are keen to restrict our allocation to a number rumoured to be nearer 2,500 compared to the 4,500 plus we should be allowed. Even the 4,500 would not cover the demand for tickets by Millwall supporters. These kind of matches only come around every 20 years or so and many of our supporters will be left to watch the match on TV.
We didn't start the match against Leicester as well as we did against Bournemouth and Watford. We gave them too much room and it looked like it would be a matter of time before they made us pay. But we survived that for the first 25 minutes and then slowly got into the game.
The sending off then seemed to galvanise us and Leicester manager Claudio Ranieri said the 10 Millwall players were like gladiators. He was much more honest about the two teams respective performances than the Watford manager Walter Mazzarri was in our previous FA Cup win. That shows the class of the Claudio Ranieri.
During the last 40 minutes we kept winning back possession and then launching our attacks, keeping the ball when we could and then getting rid of it when there was nothing on. And our right-back Shaun Cummings was the hero, breaking into the box to slot home his second goal of this FA Cup run.
It was an immense performance and result that will stay in our supporters memories for many years to come. Leicester City put in a complaint to the FA about how their players, staff and supporters were treated at The Den.
Football has gone well and truly soft. If they expected us to roll out the red carpet for them and let them waltz out of town with the tie then they were sadly mistaken. I'm proud of the atmosphere we created and that is helped us get that incredible win.
Sadly we could not get the goal we deserved against Chesterfield at home in the league on Tuesday (February 21) where a 0-0 draw did not reflect how dominant we were in the match. I hope we don't regret those two points lost come the end of the season. At least our unbeaten run was extended to 14 matches.