So dominant is our record against our neighbours Charlton Athletic, that coming away from the Valley with a point almost feels like losing. In 71 matches before the match on Saturday, January 14, we had won 35 times, drawn 25 times and lost only 11 times.
It has been almost 21 years since they last beat us on March 9, 1996. There will come a time when Charlton will beat us again, but it won't be this season, at least.
It was funny that Charlton put together a pre-match preview highlighting their terrible record against us showing it on their big screen just before the kick-off.
Surely you wouldn't want to publicise that record just before kick-off with just about everyone in the ground waiting for the teams to take to the pitch.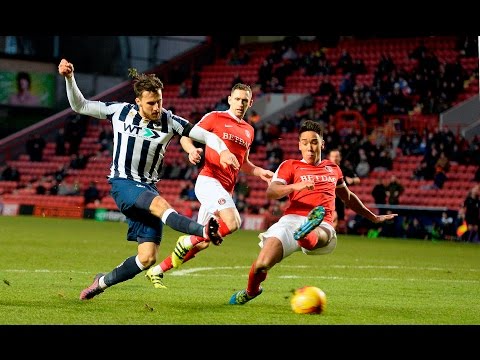 We had more of the play and the better chances in the 0-0 draw but at the same time it could also be said we got a very lucky decision our way when our keeper, Jordan Archer somehow missed the ball from a drop kick and Charlton put the ball in the net only for the linesman to flag for a foul on the keeper when there was nothing there even close to a foul.
We'll take that though as you don't always get the decisions and results you deserve during the course of the season.
The result did show that in some matches we do sometimes miss that little bit of something special to turn an even match in our favour.
Attacking players Steve Morison, Lee Gregory, Aiden O'Brien and Fred Onyedinma are all threats, but if they fail it would be useful to have something else coming off the bench or even to start the match to mix things up.
Stadium land
Last week saw the re-arranged council meeting on the Compulsory Purchase Orders postponed for a second time to allow the club more time to explain to Lewisham Council that the loss of the indoor facility at the Millwall Community Trust will lead to the loss of their Academy status.
While we welcome this opportunity to put that case forward, it shouldn't really have come to this.
The council should recognise what Millwall FC have done in their community over many years and will continue to do long into the future.
The Millwall Community Scheme runs numerous programmes for young, old and disadvantaged members of the local community.
You cannot really put a price on that, but that's exactly what the council is doing.
Coming up
On Saturday, January 21, we travel to Valley Parade in a tough match facing Bradford City who we comfortably beat in the play-offs last season but only drew 0-0 at home back in September.
Bradford have made a good fist of improving on last season's defeat in the play-offs and a draw there would not be a bad result in what is effectively a six-point fixture.
Follow The Wharf on Twitter @the_wharf .
Keep up to date with all our articles on Facebook .