Millwall boss Neil Harris said his side were "punished" for two pieces of poor defending as Bolton ended the Lions' five-match winning streak.
The manager could only look on in frustration as his players suffered a 2-0 defeat at the Macron Stadium following goals from Josh Vela and Tom Thorpe.
There was also further bad news for Millwall as striker Lee Gregory had to be substituted after an injury in the first half.
"Both goals were avoidable," Harris said. "Some of my players didn't do the basics today for some periods of the game and we got punished.
"When you play against good teams you have to match them in key areas in and around the penalty boxes. If you don't then it's going to cost you dearly.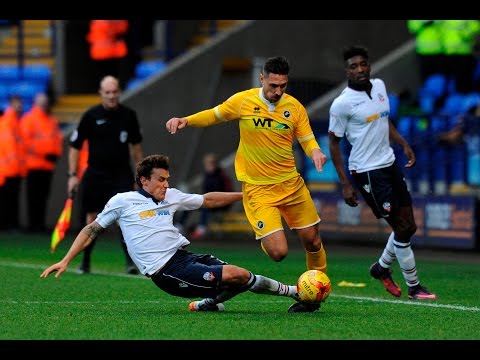 "I am disappointed for our players. We didn't do the basics well enough as we have done in previous games. We didn't get into enough good positions with quality and I thought we lacked a little bit of belief in our play until the last 15 minutes or so when we played on the front foot."
The loss saw Millwall fall to 13th in the table, sitting on 24 points. Their next game is at the Den against AFC Wimbledon at 7.45pm on Tuesday, November 22.
Follow The Wharf on Twitter @the_wharf
Keep up to date with all our articles on Facebook