In reality we didn't expect to come away from the trip to league leaders Scunthorpe United with anything and duly didn't after a heavy 3-0 defeat. Too often we use the excuse that the Lions haven't got any money but Scunthorpe have average crowds about half of ours and are making much more out of their limited resources.
The trouble is you are often governed by past actions in lower league football.
How much is our poor current form due to problems from this season and how much could be out down to past mistakes?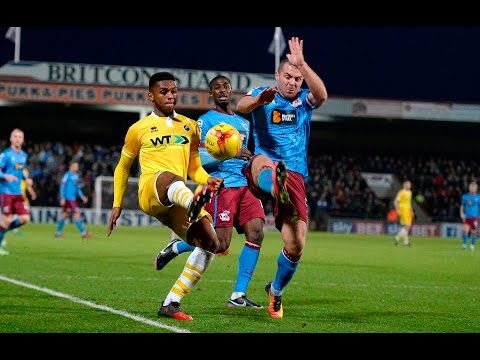 Shelling out vast sums on loan players under Ian Holloway was a mistake and we wish we could have some of that money now to bring in some players.
That's all in the past now though and we need to work with what finances we have to strengthen our defence.
We cannot keep haemorrhaging goals if we want to finish in the top half of the table.
Off the pitch
There were even more important events than the football last week when there was due to be a meeting of Lewisham Council to decide the prospect of land around The Den being compulsory purchased.
That meeting was adjourned to the January 11 when it came to light that the club might lose it's Academy status if the indoor pitch at the Millwall Community Centre is lost to the developers as is planned.
This indoor arena was one of the pre-requisites to gaining Category 2 Academy status. I really hope this fact might make the council re-think their plans.
They really have the potential to kill a football club that has done so much good in their local community.
How this council can favour profits of an offshore owned-company over the future of it's only local professional football club is beyond comprehension.
The fact that Renewal was founded and previously owned by a former mayor of Lewisham, Dave Sullivan who was also a former Director of Millwall , before he was asked to leave the board shows what we are up against.
The council really needs to take a look at itself to ensure no underhand dealing takes place and any decision is completely and utterly transparent.
Follow The Wharf on Twitter @the_wharf .
Keep up to date with all our articles on Facebook .