Charlton Athletic manager Russell Slade says he's looking to bring in four more players but he says he's in no rush to buy just to fill the team bus.
He was speaking ahead of Charlton's first game away at Bury (Saturday, August 6, 3pm) which, in terms of preparation, he said had come far too early.
He was damning of the way the club had been left at the end of last season, with no timetable for return, no pre-season preparations and no aftercare which meant he had already lost players for weeks due to untreated historical injuries.
He admitted the task was far bigger than he first thought but relished the challenge.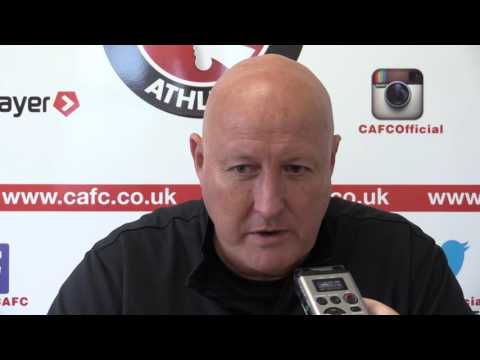 In a newspaper interview he said: "You looked at Charlton from the outside and thought they should not be in the position they are in. Then when you come into the club you understand why they were relegated.
"Perhaps the protests became an easy excuse for the players. You need strong characters in difficult times and I think the club lacked a few characters and leaders. It was time for a fresh start."
Speaking at his press conference on Thursday, he said: "It's a great club and we have so many things right here. It's an exciting place for young players to come, there's a real path way to thrive and flourish.
"Where we've not been so clever in recent years is getting things right at first team level, particularly recruitment. We're trying to address that. We are trying to get a team with some stability."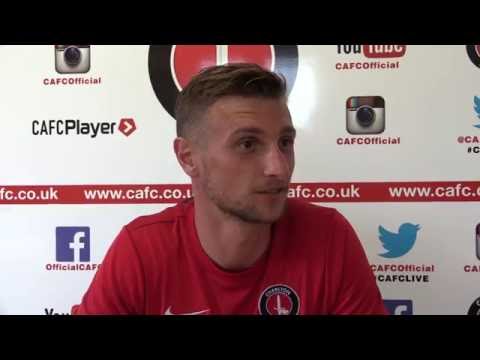 He has already brought in five new players, including Norwich goalkeeper Declan Rudd on loan, but "I need another four".
"They have to be the right fit but I'm not going to panic. If we have to use the whole of the window we will. Because they have to be the right type of character, the right type of quality. Wanting to wear the shirt is massive for me."
Progress was under way, he said. "We've got one in the building for a medical today and we're two-thirds of the way down the road with another one.
"We've got our targets and we've been very patient. There's been no scattergun approach – we've targeted the ones we truly want at the football club."
Read more Charlton Athletic sign Norwich goalkeeper on loan
However, as they take to the field against Bury on Saturday, he was confident the players had moved on from last season's woes.
He said: "We could have done with more time but we'll deal with that. The group that we've got are beginning to move the ball better. There's loads of room for us to still get better but we've got a group now that will roll their sleeves up and give their best."