A point away at Bradford City on Saturday, January 21, was a decent result. We would have taken that before the match given they haven't lost at home in the League since we beat them in the first leg of the Play-off semi-finals back in May.
Lee Gregory gave us the lead on 50 minutes before James Meredith equalised 10 minutes later.
We gave a debut to new loan-signing Jake Cooper, as Shaun Hutchinson has a slight calf tear meaning manager Neil Harris had to change his starting 11 for the first time in seven matches. Cooper is an England Under-20 International and a 6ft 6ins left-footed centre-back. The signing was perfect timing.
Also joining the Lions on loan for the rest of the season, was 22 year-old winger Jed Wallace.
He already played for us last season on loan, taking part in 14 matches before he was recalled by Wolverhampton Wanderers. Wallace was excellent for us, pacey, direct and effective.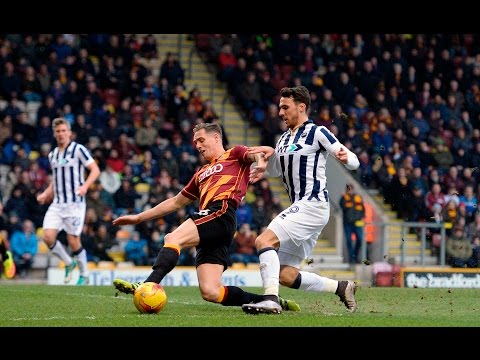 If he can replicate that form this season he will be a very good signing.
The Watford FA Cup match on Sunday gives us a break from league action and a chance to shine on TV.
With the gulf growing year-on-year between the divisions thanks to the way the television money is distributed, we will be hard pressed to get a result but it is not impossible.
Hopefully the Hornets will rest a few first-teamers and take us a bit lightly. We need to get into them from the off like we did against Bournemouth.
Then the easier said than done actions of taking chances that come our way and defending resolutely along with a bit of luck could give us a positive result like it did in the third round against Bournemouth.
Millwall's future
Off the pitch there have been more interesting developments around the saga of the Compulsory Purchase Orders for the land around The Den.
Barney Ronay from The Guardian wrote two excellent articles last week uncovering two major points.
One of the central aims of the redevelopment plan was the replacement of the Millwall Community Scheme with a centre run by the Surrey Canal Sports Foundation. A charitable company set-up and backed by loans from Renewal.
The Sports Foundation supposedly had secured a £2million funding agreement from Sport England Foundation.
This claim was still on the website of Surrey Canal Sports Foundation up until recently.
In yet another twist displaying how underhand this shambles is, there has been no agreed grant from Sport England.
Worse still the £2million claim was present in a report on June 25, 2014, to Lewisham's mayor and cabinet recommending a grant of £500,000 to the foundation. You really couldn't make this up.
You have to ask if the council still want to gift the rebuilding project to an organisation like this in light of these revelations or allow their local football club that has done so much in their community over the years to be part of the redevelopment?
It really shouldn't be a question that needs asking. And if the council does grant these CPO's then there needs to be a full public inquiry.
Follow The Wharf on Twitter @the_wharf .
Keep up to date with all our articles on Facebook .