Now in its 18th year, the AJ Bell London Triathlon is coming back to the East End so we sought some last-minute advice from the experts for anyone taking part – or who's thinking about doing a triathlon in the future.
It is expected that 13,000 entrants will take part in the multi-distance races, which take place over Saturday, August 8 and Sunday, August 9.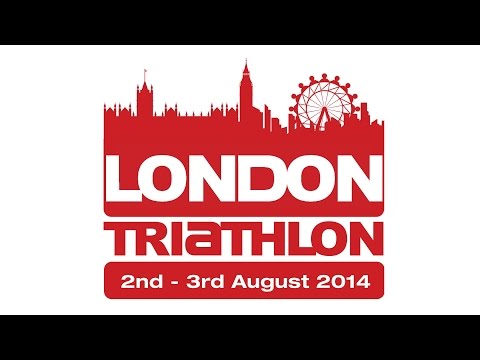 The routes all begin at the Excel centre in Royal Victoria Dock and this year competitors will pass through Canary Wharf for the first time as part of the cycle route.
To get started, Olympian and 14-time entrant of the London Triathlon Stuart Hayes offers some tips.
Stuart said: "Start hydrating yourself about three or four days before. It's been quite hot recently so make sure you're not waiting until the day to get hydrated.
"Also, make sure you get to the Excel centre as early as you can, don't leave it to the last minute and rush yourself – you'll want to familiarise yourself with transition and get yourself prepared to enable you to have the best race possible."
That sounds good so far, now for the first discipline on the day – the swim. People will be jumping in Royal Victoria Dock and taking on distances of either 400m, 750m or 1,500m.
Zone 3 athlete, Tyler Butterfield gives his tips for the open water swim – which he warns is vastly different than being in a swimming pool due to visibility, currents and weather.
His tips:
1. Lubricate wrists, ankles and neck to avoid chaffing and make your wetsuit easier to get off. Do not use petroleum based lubricants as they can rot the fabric of your wetsuit.
2. Wear everything you plan to race in under your wetsuit (trisuits are ideal). This can include your race number pinned to a top if you are not wearing a race belt.
3. If you are not a confident swimmer then find a space and swim your own race, or if you can find someone of a similar speed you will have an easier swim if you swim close by and level to their knees (inside their bow wave – the practice is known as drafting). It is not illegal to draft, on the swim but be careful not to upset your pacemaker by constantly tapping them if you are too close.
Now for the cycle. Participants will take on either 10k, 20k or 40k routes that stretch between Canary Wharf and Beckton Park.
(Image: Romilly Lockyer)
MaxiNutrition expert nutrition manager Gareth Nicholas said the cycle was the best time to refuel.
His tips:
1. Aim to consume between 30-60 grams of carbohydrate per hour.
2. Stay hydrated – aim to drink approximately 500ml – 1,000ml per hour depending upon your sweat loss. To help, set your watch to beep every 15 minutes to remind you to have a drink.
4. Use an electrolyte drink to help replenish some of the salts lost in sweat. Losses in sodium can rise, particularly in hot sunny conditions
5. Plan, prepare and refine – only take a little over what you need, extra weight on the bike will slow you down and avoid waiting to start your nutrition regime until it's too late – once on the bike you should start your nutrition strategy.
As for the run, competitors will take on either a 2.5k, 5k or 10k
(Image: Romilly Lockyer)
UK Athletics run coach and author of Tricurious Laura Fountain said the key was to try to relax and enjoy it.
Her tips:
1. When you're out on the run, think about your form – when you're tired the temptation is to hunch your shoulders and lean forward. Imagine you have a balloon coming out the top of your head. It'll make both a mental and physical difference.
2. To maintain power in the run, particularly if you're doing Olympic distance, think about eating early on whilst on the bike so that you don't start the run with a full stomach but have enough power to move you forwards.
And any last minute tips?

Emma Pallant, 2014 London Triathlon winner, said: "Everything with triathlon is about rhythm and keeping focused.
"It's the world's biggest triathlon but try not to let that phase you on the day.
"Keep doing what you've been doing day in day out with your training but use the buzz of the event to lift you when you need it.
"The night before you should get yourself as organised as possible, check everything off your packing list and make sure you know what time you need to be there. It's important you're as calm as possible on race day."
Wharf reporter Rachel Bishop is taking part in the sprint on Saturday, August 8, so check @the_wharf and our Facebook page for updates.