Entries are now being accepted as we officially launch The Wharf Property Awards 2017. We asked The Wharf's property account manager Jess Maddison to tell us what we need to know about this year's spectacular event.
What?
The Wharf Property Awards celebrates the work of estate agents, developers, housing associations and those in associated occupations working in Canary Wharf, east London and Docklands.
Now in its fifth year and continuing to grow, it has consolidated its position as the must-attend annual event for professionals in the sector to network, toast successes and let their hair down in recognition of jobs well done over the preceding 12 months.
To help us make 2017 even bigger and better we're thrilled to welcome Principal Sponsor Canary Wharf Group .
We're also delighted to welcome back our Founding Sponsor, Gawor And Co Solicitors , for a fifth consecutive year, having backed each sell-out event since we started.
What's new?
We've taken in the cabaret and visited Vegas. Now it's time to rock. This year we will mark the extraordinary achievements of those working in the property sector with an event to surpass those that have gone before.
Every year our entrants go the extra mile and The Wharf Property Awards 2017: Rock Of Agents will be the embodiment of that success. It's an opportunity to celebrate success in this vibrant industry, blend business with pleasure and reward the hard work of the winners for all to see.
Inspired by the musical and film phenomenon Rock Of Ages , expect an awesome spectacle at this year's unmissable event.
But there's a serious side too. How we recognise the excellent work done in the sector matters and we've taken the best from previous years and added to it again to make sure we're reflecting the marketplace.
That includes continuing to champion the agents and developers, their superb support staff and the firms that serve their needs and adding a fresh category to celebrate those who design the astonishing buildings that are transforming our part of London.
How can I get involved?
Entries for The Wharf Property Awards 2017 have now closed. Tickets and sponsorship opportunities are still available.
There are three main ways to get involved with the awards. The first is to enter in one or more of the categories – if you're proud of your achievements we want to know about them. We've tweaked the categories this year to ensure our awards are as inclusive and relevant as possible.
The second is to get involved as a sponsor. We have a range of packages available and are always open to the creative ideas of businesses who want to work with us.
The third is to attend the awards evening. The event provides a vital networking opportunity for any business involved in or working alongside the property sector in east London and we welcome inquiries from those seeking to access this powerful market.
Contact Jess via jessica.maddison@trinitymirror.com or 020 7293 2247 for bookings, entry advice and sponsorship deals.
How do I enter?
Entries in all 17 categories are now closed. We will be making awards in the following categories at the presentation ceremony.
● New Starter
● Sales Support
● Office Manager (sponsored by Grant Saw Solicitors )
● Sales Negotiator (sponsored by Crowne Plaza London Docklands)
● Lettings Negotiator
● Professional Services (sponsored by Workflow Group)
● New Office Or Agency
● Small Agency (sponsored by Carrot Cars)
● Medium-To-Large Agency (sponsored by Ashworth Group)
● Innovation (sponsored by Mirror Money Equity)
● Multi-Branch Agency (sponsored by Make It Cheaper)
● The People's Choice (sponsored by Canary Wharf Group )
● Corporate Social Responsibility (sponsored by Kidd Rapinet Solicitors and Galliard Homes)
● Affordable Housing Scheme (sponsored by The George)
● Residential Development (sponsored by Grant Saw Solicitors )
● Architectural Achievement (sponsored by Metro Bank)
● Special Recognition (sponsored by Gawor And Co Solicitors)
Who will judge my entry?
The Wharf has engaged a panel of expert judges to assess all entries including long-standing participants, chairman of East London Chamber Of Commerce (inc Docklands Business Club) Janette Withey, Docklands property expert Sunny Crouch and editor of The Wharf Giles Broadbent.
They will be joined by other experts in the field and assisted by representatives from our sponsors.
When will the awards be presented?
The awards will be announced at a glamorous Rock Of Ages-themed ceremony on Thursday, May 25, at The O2's Building Six facility.
The evening will start at 6pm with entertainment to run late into the night. The dinner call will be at 7.45pm with awards presented from 9pm onwards. Carriages will be at 2am.
How much does it cost to attend?
Individual tickets cost £95+VAT, dropping to £90+VAT per person for bookings of four or more.
Building Six's flexibility means we're able to offer businesses tables of eight, 10 or 12. Tickets can also be bought in smaller numbers.
What can I expect on the night?
We challenged ourselves to come up with a theme that offered even more than 2016's Viva Las Agents, and with Rock Of Agents we've got it.
The three-course meal and drinks reception, will both be given a shot of awesome with a backbone of live music, fire, fun and plenty of opportunity to show off your air guitar skills.
Expect some old favourites to return and a whole host of new attractions to make May 25 a night to remember.
We want you all involved, here's a #rockofagents guilty pleasure to show you how much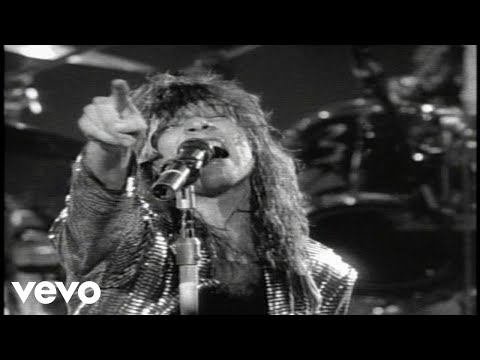 Follow The Wharf on Twitter and Instagram @thewharfnews
Keep up to date with all our articles on Facebook