East London residents and businesses could benefit from cut-price tolls and transitional help when the planned Silvertown Tunnel opens.
Tolling is a major part of the east London crossing package, with people paying to use both the new tunnel and the existing Blackwall tunnel in a move to cap the level of traffic using the links.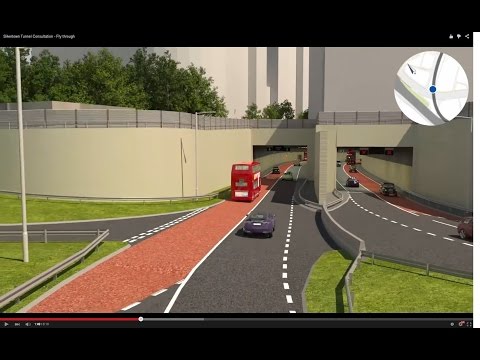 Newham Council has been lobbying for residents' discounts and has won some early targeted concessions from Transport for London.
TfL is now proposing:
A discount scheme for low-income working residents in Newham, Greenwich and Tower Hamlets.
£2million to support concessionary bus travel on the new service using the Silvertown tunnel.
And a transitional support fund to help small businesses adapt their operations.
The proposals are currently being investigated by the Planning Inspectorate during a six month examining panel hearing which is due to be completed next month.
Negotiations are continuing between TfL and Newham and the final proposals will be presented to the Secretary of State for Transport who is expected to make a final decision on the scheme this autumn.
Air quality concerns
Concessionary travel is just one element of Newham's concerns over the link that will join North Greenwich and Silvertown in the early 2022. It has also raised worries over air quality, noise nuisance the impact on local roads and the possible harm of the extra traffic on the regeneration of the Royal Docks.
Newham Mayor Sir Robin Wales said: "It has been clear throughout the planning process there are significant weaknesses in TfL's case. We are encouraged that the examining panel have shared our view on many of these issues.
"We welcome TfL finally listening to some of our concerns and their suggestions for mitigating them.
Build at Gallions Reach
"There is strong and clear evidence a road crossing at Gallions Reach is still the best option for tackling congestion in the area and further supporting our businesses now.
Mayor reveals what happened to Gallions Reach road bridge
"The Mayor of London has already said he will be looking at this later this year in his Transport Strategy but we will continue making the case the crossing must happen sooner rather than later."
Follow The Wharf on Twitter and Instagram @thewharfnews
Keep up to date with all our articles on Facebook