The debate over the lack of river crossings east of Tower Bridge will intensify this winter – when the landmark itself closes for three months.
Essential maintenance will out the 122-year-old bridge out of action from October 1 through to the end of December, putting extra pressure on stretched links at Blackwall and Woolwich.
Tower Bridge is set to be closed to vehicles for three months from October, City of London Corporation has said. Some 21,000 vehicles a day will have to find alternative routes.
As the recent single day closure of the Blackwall Tunnel showed , the congested system is sensitive to even minor interruptions.
Tooley Street is already closed eastbound until 2018 as work on London Bridge station continues but TfL says the impact will be "minimal".
Read more Is a cycle bridge the answer to Jubilee line crisis?
Pedestrians will still be able to cross the bridge on all but three weekends of the work, when a free replacement ferry service will be provided. The bridge will continue to open for river traffic as it does around 1,000 times a year and the exhibition will also stay open.
There has been no major work on the bridge for 35 years and the closure will allow for archways to be waterproofed, the replacement of timber decking and road re-surfacing.
Chris Hayward, of City of London Corporation , said: "This decision to close Tower Bridge to vehicles has not been taken lightly, and this action has been taken after extensive consultation and planning.
"We will use this time to repair, refurbish and upgrade London's most iconic bridge, which has gone without significant engineering works for more than 35 years. We will work hard to minimise disruption."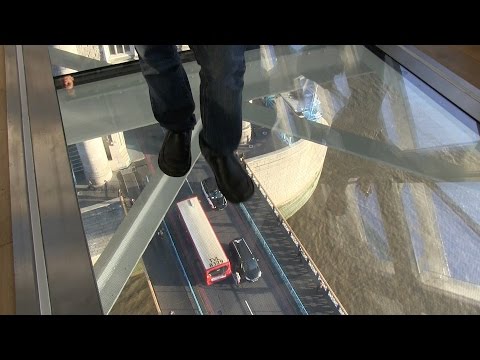 Leon Daniels, TfL's managing director of surface transport, said: "We've been working closely with the City of London to minimise the impact of the vital refurbishment of Tower Bridge and to ensure that Londoners have the travel advice they need.
"Our advice to those travelling in the area is to check before they travel and to plan an alternative route or allow more time for their journeys as roads will be busier than usual."
Read more Is backing the Garden Bridge Sadiq's first silly mistake?
AA president Edmund King said: "Obviously this iconic bridge needs to be looked after but the traffic problems associated with it just show how crucial bridge capacity is in London. The Seine in Paris has almost twice as many crossings as the Thames in London. This shows the dire need for further east London bridge crossings."
East London Assembly Member Unmesh Desai AM said: "Whilst this work is clearly necessary, it's vital it doesn't cause chaos on our local roads.
"With the closure of Tooley Street and the recent works for the Cycle Superhighway, we've already experienced a level of disruption that we don't want to see made worse. It's essential that these repairs are delivered to schedule and that the City of London Corporation communicates clearly with road users to ensure disruption is minimal."
The works on the bridge will be paid for by the Bridge House Estate, the charitable trust tasked with maintaining five bridges that cross the Thames, and carried out primarily by BAM Nuttall, a British based civil engineering contractor specialising in large infrastructure projects.
Follow The Wharf on Twitter @the_wharf .
Keep up to date with all our articles on Facebook .