It's an end of an era…
I first went to Upton Park to see West Ham play when I was five years old. Riding high on my dad's shoulders, I can remember joining the throng of supporters through the streets of East Ham towards the ground, stopping off for some pie and mash, the 'Bubbles' chant ringing in my ears.
From that moment on, I was hooked.
I've followed The Hammers ever since, through the highs (I'm afraid not enough of them) and the lows (managers Macari, and Roeder are up there for me). They've been a fixture in my life.
At junior school, we created rosettes when West Ham reached the FA cup final against Fulham in 1975. All bar one of my classmates made theirs in claret and blue. The lone Fulham supporter, a spindly, spectacle wearing kid named Roger Spencer, made his in black and white. It's funny what sticks with you.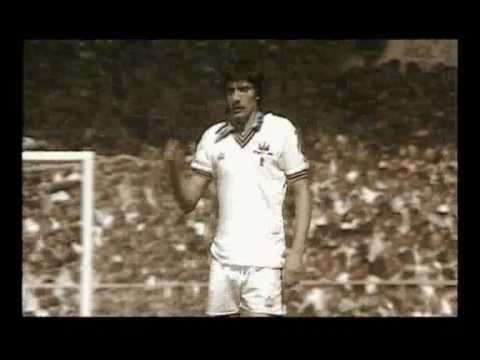 1980. West Ham had just caused the biggest FA cup upset by beating favourites Arsenal. Who can forget Sir Trev and his header and that cynical foul by Willie Young? Dexy's Midnight Runners' Gino was playing on the radio when my uber cool uncle turned up unannounced. He casually tossed a Harrods' box towards me.
"Thought you might like these?"
Did I! Five figures from the new Star Wars film The Empire Strikes Back. He then whisked me up to East Ham, in his topaz coloured TR6, where I saw my heroes, gods arriving in a golden chariot, OK the West Ham team players riding in an open top red double decker bus, pull in to the town hall. The streets were filled with singing, scarves waving and there was that glorious trophy again!
Life doesn't get much better than that.
In my late teens and early 20s I dated a West Ham first team player. My cousins, all loyal Hammers supporter, were impressed – until they found out which one. It led to huge arguments among them about whether or not he was a good midfielder or a bad one. To this day, they still nearly come to blows about it. Little wonder the relationship didn't last.
West Ham reached the 2005 Football League Championship Finals. The game was scheduled for May 30 – the same date as my cousin Mark's wedding. A fanatical fan there was only one option: He cancelled it.
Instead, he travelled to the Millennium Stadium sans missus to watch Bobby Zamora kick us back into the premiership. He had some grovelling to do to his lady but she forgave him when he produced a new super big sparkler – which happened to be paid for by the bet he won on the win!
My last memory of the Boleyn Ground will be of taking Master A to a watch a couple of games there this season. It was always the plan of his granddad to take him there, riding high on his shoulders, but, sadly, due to poor health that just wasn't possible. So it was left to me.
To see my son on the terraces, wearing his claret and blue scarf and hat, drinking in the atmosphere, singing from the top of his lungs will be something I treasure forever.
Farewell Upton Park.
Thanks for the memories…