A London City Airport promotional film from the 90s has been rediscovered after an air traffic engineer found it on a VHS buried in his attic.
The eight-minute footage features glimpses of east London life in 1993, back before there was no Shard, O2 or Gherkin.
The film, now uploaded on the London City Airport Youtube account, follows the journeys of two business travellers from Zurich to a meeting Fleet Street.
The star of the show is Elizabeth James, complete with shoulder pads and day pearls, who travels from the Swiss city on Crossair to London City Airport before a taxi ride to Fleet Street.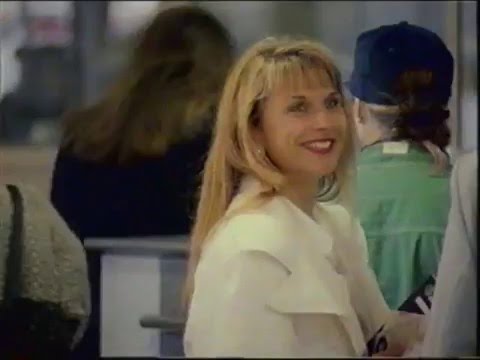 Meanwhile, Geoffrey Campbell attempts the same journey from Heathrow but allows himself just one hour to get to the same meeting.
The narrator of the film then says: "Some still haven't learnt the best way to reach the City."
The tape was found by air traffic engineer Vic Abbott, who has worked at the airport since it opened in 1987.
He said: "I was given a copy of the film on VHS as I helped put together the mock flight information screens in the video.
"It has sat in my loft ever since and it was only recently that I was clearing it out and found this piece of nineties gold."
The film also includes retro scenes of the DLR, London City Airport, Heathrow Airport and a "recently opened" Limehouse Link.
The Canary Wharf skyline is markedly different , with solitary One Canada Square rising up without the company of Barclays, HSBC or Citi headquarters.