Hedgehogs and London don't mix. First of all there's the heavy traffic. There are a lot of roads in the capital and a lot of flashing wheels. The main cause of the hedgehog decline has been vehicles.
You don't see so much roadkill these days – but that's a bad sign indicating a decline in the population, according to conservationists,
In the 1970s hedgehogs lived in all five of the main central London parks, now four are without free, with a pocket surviving in Regents Park having learnt to avoid the roads even though they roam 1.5km at night to find slugs and beetles.
Then there's the loss of gardens. People are paving over their gardens for parking or decking or water features. This not only deprives hedgehogs of a habitat but fragments their hunting grounds. Smaller and smaller pockets of land make for smaller hedgehog populations which are more vulnerable.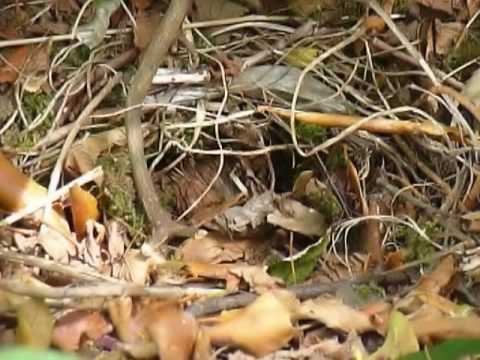 And if there are gardens, they are manicured to within an inch of their lives. Grassland next to hedges should be unkempt and attractive to hedgehogs but gardeners make a foe of their natural ally, for hedgehogs can clear up a slug infestation like its Big Buffet night at the Prickly Ball. But then the gardeners erect strong fences, curtailing the hedgehog further.
All these factors take their toll with a drop in population of 37% between 2003 and 2012 nationwide. New data reveals this week that fewer than 6% of people in Greater London see hedgehogs in their gardens at least once a month, 20% lower than the national average. There were 13% fewer sightings nationally than were recorded in 2014 with the population falling below one million.
Read more Is your mobile phone making you an anxious zombie?
Now the RSPB has launched a campaign to reverse the decline pointing out that in London private gardens account for about a quarter of the capital's green space and still provide the answer.
The RSPB is calling on people to help save nature this summer by getting involved in Giving Nature A Home, and doing at least one action for wildlife in their garden or outdoor space.
RSPB conservation scientist Daniel Hayhow said: "The UK is home to some fascinating garden wildlife from bugs to butterflies, hedgehogs to house sparrows. Our outdoor spaces provide these species with the homes they need to survive.
"It's interesting to see a rise in the number of people recording sightings of some of our struggling garden wildlife, and although this isn't suggesting population changes, it could mean that people are becoming much more aware of the species they can find in their back garden."
In a survey, London residents were asked to keep an eye out for foxes and stoats visiting their garden. The results revealed that foxes were the second most common visitor, with 81% of people spotting one in their garden at least once a month this year, almost double the national average.
Grey squirrels remained the most common garden visitor for the third year running, with 94% London residents spotting one at least once a month.
RSPB spokesman Tim Webb said: "London residents are lucky to have some amazing green spaces around them. Gardens can provide an invaluable resource to animals travelling between these spaces or looking to set up new territories. Something as small as creating gaps in fences to allow hedgehogs to roam can have huge benefits."
The RSPB has launched a new online tool to help build their own personalised plan for nature. The plan will be unique to the individual and will not only target their favourite species, but the wildlife that is struggling in that particular part of the country.