For many Londoners, the answer is staring them in the face. The Thames . Glittering, under-used, full of unexpected surprises and rather splendid in an unshowy way.
If the question is – how do we reduce the traffic on the roads and ease air pollution – the answer is right there, down by the riverside.
Coinciding with Mayor Sadiq Khan's unveiling of tough air quality proposals comes the Port of London Authority's vision for the blue artery over the next 20 years.
Read more Why rush-hour in east London is about to get a lot worse
There is a confluence of the two.
The Mayor wants fewer choking lorries packing much of the inner city. The PLA wants more goods and freight moved by river, ultimately taking 400,000 lorry trips off the region's roads every year.
The Mayor wants more sustainable transport options. The PLA wants to double the number of people travelling by river reaching 20million within the lifetime of its 20-year strategy and 12million by 2020.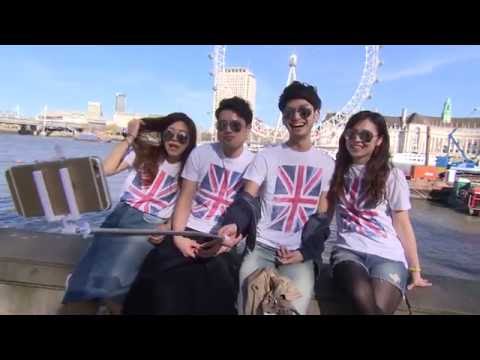 Speaking at the launch of Thames Vision 2035 , London's new Deputy Mayor for Transport Val Shawcross said: "This blueprint for the future of the Thames can make an important contribution to the Mayor's aim of encouraging greater use of the river for the transport of passengers and freight.
"There has been a significant increase in river passengers but we will be looking at what else can be done to increase those numbers. We want everyone with a stake in the Thames to come together and help guarantee the success of this vital waterway."
The PLA wants the Thames to become the default choice for moving spoil and materials from infrastructure projects close to the Thames and it wants to bring Orchard Wharf and Peruvian Wharf, both in the Docklands, back into operation to help reach that goal.
To bring extra passengers onto the river, the PLA plans to encourage more low peak journeys, make better use of existing piers and introduce more piers in east London and further into the Thames Gateway.
PLA chairman Christopher Rodrigues said: "Work on the actions is already well underway and I'm excited to see the progress we can make between now and next Spring when we have our first report back of progress."
The Thames Vision Goals
The busiest ever Port of London, handling 60-80 million tonnes of cargo a year.
More goods and materials routinely moved between wharves on the river – every year over four million tonnes carried by water – taking over 400,000 lorry trips off the region's roads.
Double the number of people travelling by river – reaching 20million commuter and tourist trips every year.
Greater participation in sport and recreation on and alongside the water.
The river the cleanest since the Industrial Revolution, with improved habitats and awareness of heritage.
A riverside which is a magnet for ramblers, historians, artists and others, whether living nearby, on the river or travelling from further afield.