The teenage daredevil who touched the apex of One Canada Square and began an internet storm that reached the mainstream media is busy turning his high-flying antics into a business.
Harry Gallagher, 19, of Barkingside, east London, is no stranger to conquering iconic for his Nightscape group was behind the scaling of the London Stadium, which caused a similar media storm.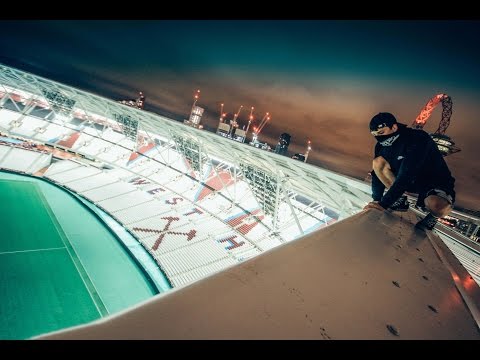 After the Canary Wharf assault he headed off to the United Arab Emirates to add more eye-watering shots for his Instagram account which has 75,000 followers.
And with half a million YouTube subscribers, the scourge of security guards everywhere is turning Likes into lucre. His supporters have rushed to be associated with the daredevil, buying branded Nightscape T-shirts and hoodies.
"The day he went up the West Ham stadium, we couldn't buy a jar of coffee. By that night he'd gone viral," his mum Amanda Gallagher told The Times . "That's when he came to me and said, 'Now you get it, Mum. Now you see what it's all about'."
She runs the Nightscape shop in her spare time but still frets over her son's antics. Harry's older brother gave up Parkour fearing serious injury but "Harry never had that fear. He just has this passion for it. He is fearless.
"As a parent, you can't stop that journey. You can't repress them. You have to find the strength to just roll with it."
Meanwhile, Canary Wharf Group is examining whether any crime has been committed, working closely with the Met Police.