"Wear hair, not fur" will be the message at designer Krasimira Stoyneva's London Fashion Week show.
Fashionistas will be descending on the capital from February 17-21 to see what they should be wearing this year. And east London's Krasmira will want to convince them it is time to ditch animal cruelty with her rainbow fringed garments.
The University of East London (UEL) alumna is one of four up-and-coming designers selected to take part in Fashion Scout's show Ones To Watch. She will send her designs sashaying down the catwalk at Freemason's Hall in Holborn on Friday, February 17.
It is a chance for the 35-year-old to showcase her signature synthetic material, which she describes as a luxurious alternative to fur and which she designs and makes at UEL's Docklands Fashion Hub.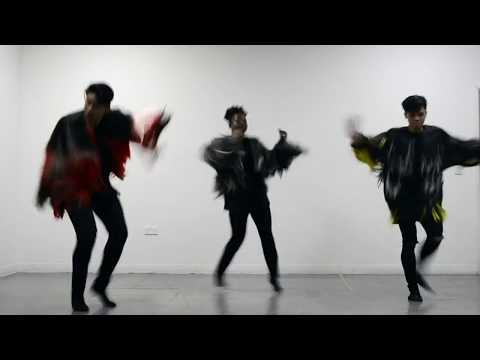 She said: "I really stand behind the idea of 'wear hair, not fur'. Hair has so much potential."
On landing the chance to appear at LFW said: "There will be a lot of press there, a lot of buyers, famous people. It's going to be great. Every designer wants to see their collections on the catwalk."
Her colour-saturated collection is emblazoned with stars which are a riff on the political upheaval taking place around the world and society's obsession with celebrity and fame.
Krasimira said: "It's been getting mad with politics and everything that has been happening in the world. But this isn't me telling a story. It's more to make people question and think about things."
Since graduating from UEL in 2014 with a BA Honours degree in Fashion Design, the mum-of-two has set up her own label Krasimira Stoyneva .
In 2014 when she won the Muuse x Vogue Talents Young Vision Award and her clothes appeared in Vogue Italia and in 2015, she took her designs to India as part of a UEL delegation and showcase.
The Bulgaria born designer also co-manages the Fashion Hub, a work space at the university's Docklands-based Knowledge Dock building, with fellow fashion graduate Kim Stevenson.
They are given office space and use of the facilities in exchange for taking on management responsibilities and providing workshops.
Krasimira said: "There's an amazing atmosphere. If I didn't have the space where I work, I probably wouldn't have survived long as a fashion designer.
"And for UEL, it's amazing having alumni with their own fashion businesses work with students. It's a really good cycle."
Follow The Wharf on Twitter @the_wharf .
Keep up to date with all our articles on Facebook .