The news Hollywood actor Charlie Sheen is HIV positive has stunned the entertainment industry as well as his legions of fans.
The former star of sitcom Two And A Half Men has known of his condition for the past four years, keeping it a secret for fear it may damage his career.
Sheen, once the highest paid actor on US TV, came clean about his condition on NBC Today show with Matt Lauer on Tuesday morning.
It came as no surprise to many as, for weeks now, his name has been in the frame on social media and news sites awash with rumours about the identity of the mystery Hollywood star who is HIV positive.
In the candid interview with Lauer, Sheen asked the media be forgiving and supportive about his situation.
"You can never predict how the media will roll with something," he said. "I hope it's a lot more forgiving and supportive than a lot of the garbage I've read over the past few days."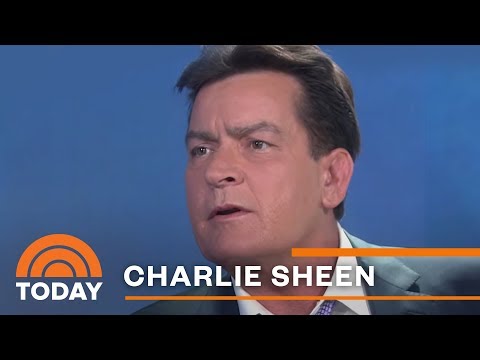 The truth is because of the way Sheen lives his life, played out in front of the cameras, his Twitter rants legendary, it is unlikely the media will step back and allow the star the privacy he desires.
It's a terribly sad state of affairs and my thoughts go out to his five children: his daughters 31-year-old Cassandra, 11-year-old Sam J and Lola Rose, 10, and six-year-old twin sons Max and Bob.
His children, especially his youngest, have already experienced the rollercoaster that comes with living with a famous father – family dramas splashed across front pages and an ever-present paparazzi snapping every move.
• Also by Working Mum: Extreme parenting starts with a strong coffee
This latest drama has sent the media spinning into overdrive, running reports about whether or not these children have been exposed to HIV.
There are many who may not have much sympathy for Sheen, believing his past has simply caught up with him, but for the sake of his children, caught up in this sorry affair, the media needs to show some compassion and allow the families to find peace and solitude.
Working Mum, hugging Master A a little bit tighter than normal as I pray for his safe passage through this troubled world.