A major Chinese investor in the £1.7billion ABP business park at the Royal Albert Dock has put its money on hold following disagreements, it has said.
China Minsheng Investment Corp signed a deal in February to work with ABP to develop the derelict 35 acres of land next to the UEL into a business park attracting predominantly Asian business.
The aim is create a "second Canary Wharf" and "third financial district" taking advantage of Crossrail and the neighbouring London City Airport creating a "bridge between east and west".
However, Minsheng, the major investor in the scheme, has told the Wall Street Journal that ownership issues was just one stumbling block although there is confusion over whether the problems are significant or temporary.
ABP spokesman Neil Robinson said: "Discussions are still active. These deals are complex and we have not reached agreement yet."
Minsheng said: "During the subsequent discussions, there were project stakes and other issues that were not resolved to the satisfaction of both parties. It is regrettable that we haven't been able to sign an official cooperation agreement, but we believe that the project has very good prospects."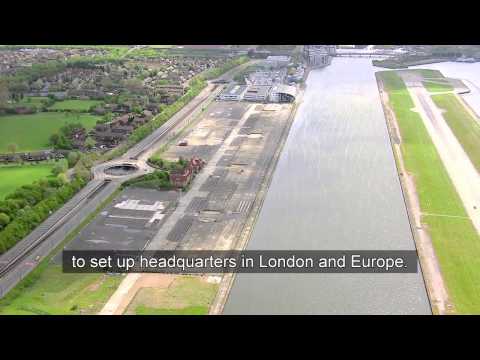 However, the South Morning China Post says Minsheng "appears to have dropped out".
ABP chairman Xu Weiping is quoted as saying: "China Minsheng has not yet become our investor after signing the letter of intent early this year." A new strategic partner would be unveiled in London next week, he said.
Costs have soared on the project, with the total investment rising 30% to £1.7million. The first phase, due for completion in 2018, requires £300million although three six storey office blocks have been sold to three Hong Kong firms.
"They are a property investment firm, an internet company and a business management consultant," Mr Weiping said.
• From the archive: Plan gets GLA backing
ABP was expected to start work on the site this year with the aim of completing the first phase of "London's next business heart" in 2018.
Speaking when the plan was passed by the Greater London Authority this year, Mayor of Newham Sir Robin Wales said: "The ABP development will bring further investment in to east London, including thousands of jobs and opportunities for Newham residents within high-tech businesses as well as construction industries from at home and abroad.
"ABP is a significant part of the Royal Docks transformation which will see the revival of the waterfront and reinstate the docks as the heart of London's industry."