We've all done it. Approaching work at Canary Wharf, alighting at a packed Tube station ready for the uninterrupted grind of a 9-to-5. You close your eyes. You imagine you're in a galaxy far, far away.
You've all done it. And so, apparently, has Brit director Gareth Edwards. He has got Twitter abuzz with the trailer to his new sci-fi movie which shows – surely it shows, please let it show – Canary Wharf station as a Star Wars set.
The movie Rogue One: A Star Wars story takes place between Episode III and Episode IV, and is the first of three planned stand-alone spin-off films. It fills the gap between 2005 prequel movie Star Wars: Episode III – Revenge Of The Sith and 1977's Star Wars: Episode IV – A New Hope.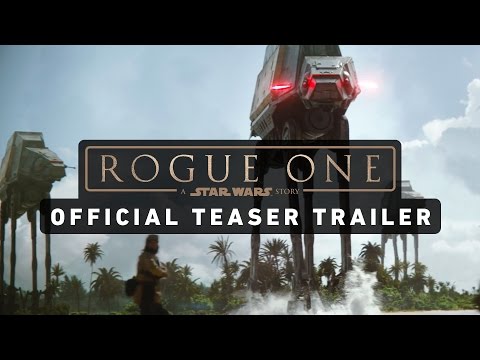 A whole phalanx of parent will now be itching for Take Your Kids To Work day just to show the little ragruts just how cool corporate life can be.
We've had the Battle of Canary Wharf in Dr Who, we've got the Loch Ness monster patrolling The O2 seeking Billingsgate scraps and now we have an alternative universe just down the way from Notes and Neal's Yard Remedies.
Surely, this is proof, if proof were needed, that Canary Wharf is the new Hellmouth. Well, that's what we hear at the bar anyway.
Follow The Wharf on Twitter @the_wharf .
Keep up to date with all our articles on Facebook .